The trailers for the new Spiderman are inescapable. For months, it's been Spiderman, Spiderman, Spiderman. Of course, I remembered Andrew Garfield from his stellar turn in "The Social Network." I loved him so much in it that I someone subscribed to the real Eduardo Saverin's Facebook feed (newsflash: he's no where nearly as charming as Andrew Garfield).
But I couldn't shake the feeling that I knew Andrew (I hope you don't mind, Andrew, but I'm just going to go with your first name from here on out) from somewhere.
Then, it suddenly hit me. It was a relief to solve the mystery but that relief came with a price — I suddenly felt very icky for thinking that Andrew is cute. You see, Andrew is basically my little brother's doppelganger. See:
I don't know if this picture really captures it because it's basically impossible to find a picture of Andrew smiling and of my brother not smiling. Andrew is trying his best these days to portray Mr. Serious Actor. And my brother? Well, you can't stop that smile.
I texted BroJovi this week to ask if he's heard it from anyone else, and he said at least five people have told him that in the past week, including his girlfriend of many years. See, I'm not crazy! I saw my grandmother this weekend and she mentioned that she'd seen the new Spiderman and before I could share my Doppelganger theory, she immediately said that the whole movie she kept thinking how much Andrew looked my brother, too.
We both agreed that it's their mutual big downs. What are downs, you ask? When BroJovi was a wee young lad, he, for some reason none of us ever knew, called eyebrows downs. The name has stuck in our family.
DadJovi and I have differing views over who we think his Doppelganger is. A hundred years ago, one of his friends dubbed him Mickey Rourke. Yes, this guy.
OK, his friend may have been thinking more of this era of Mickey Rourke: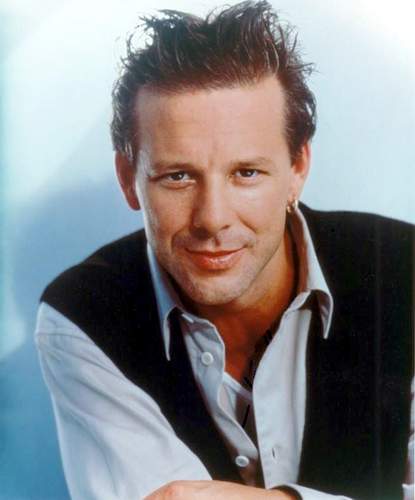 Even though old school Mickey Rourke is surprisingly good looking, I still don't see it. Do you?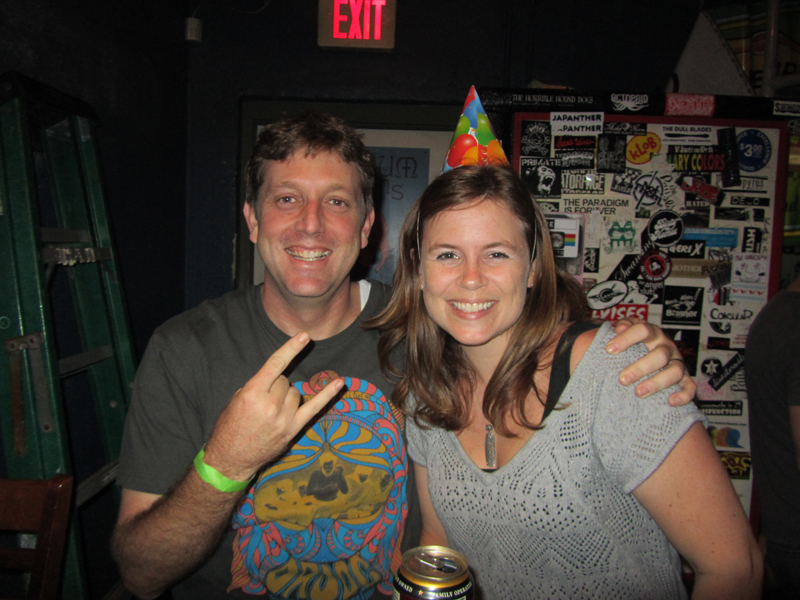 Personally, I've always thought he looks more like Boston Legal-era James Spader.
Although, I would LOVE if he grew his hair out a la Steff in "Pretty in Pink."
As for me, I usually get the, "Oh, you look just like my sister/cousin/neighbor/ex-girlfriend." The last one always makes me think that the person clearly hates me.
I'd say there's only one celebrity that I've ever seen any resemblance to:
I mean, it's like looking into a mirror.
OK, fine, I probably look more like this version of Drew Barrymore.
I've gotten the Drew Barrymore lookalike comments a few times. I think it's because we both have inappropriately loud laughs and are both just a tad bit dorky without going full adorkable. Yeah, I'm talking to you Zooey.
I was in high school when "Interview With a Vampire" came out and one of my teachers was convinced that this girl was my younger sister.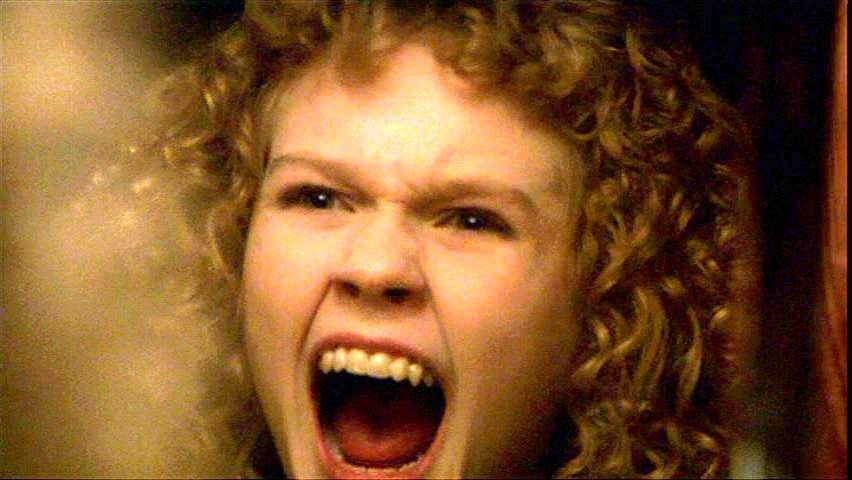 It could have had something to do with the fact that I had a bit of a flair for the dramatics back then. And some unfortunate hair choices. I mean, have you seen this girl's post featuring some of my hair's greatest hits? Oh, like this one, perhaps.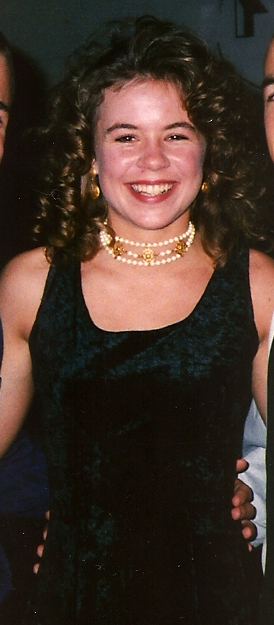 You're jealous right now, aren't you? I suddenly see where my brother got his big downs from. Why wasn't eyebrow waxing a thing when I was in high school?
OK, it's your turn. Who is your doppelganger? Perhaps they aren't even a celebrity. My friend in New York met her doppelganger at the Martha's Vineyard wedding. Both of them have been getting mistaken for each other in New York for years and it was really freaky — they looked and talked almost exactly the same.