I'm tired of writing monster recap posts of things, so I can guarantee you're sick of reading them. But every time I think of just not doing them, I know I'll be annoyed with myself later (just ask my husband about that Atlantis post I never wrote; he still hasn't forgiven me).
So, without further ado, here it is. My fifth — and FINAL — DC/PA trip recap.
You're welcome.
The real reason for the trip north was to see my baby brother graduate from high school in Pennsylvania.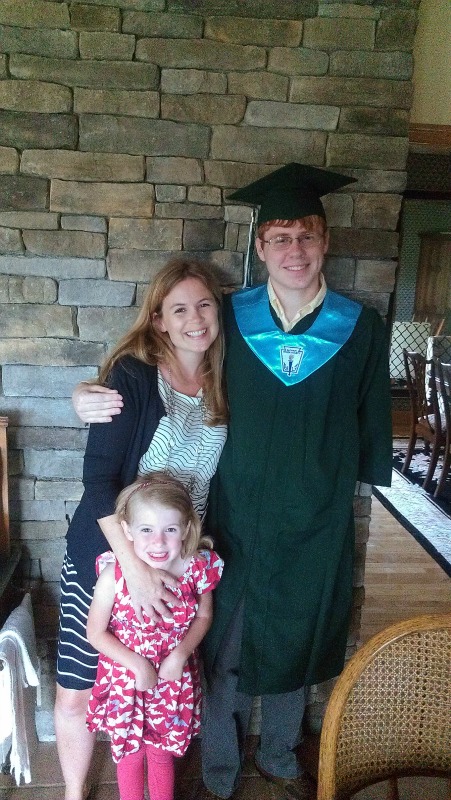 Know what doesn't make me feel old at all? My brother was born during my senior year of high school. And now he's going to college. Nope, I'm not old at all.
He's going to do so amazing in this big world. Have I ever mentioned that he got a PERFECT score on his math SAT. Not one question wrong. Clearly he gets all his smarts from me.
We also enjoyed the charms of small-town Pennsylvania life. For the first time ever, E. FINALLY got to attend the firemen's carnival.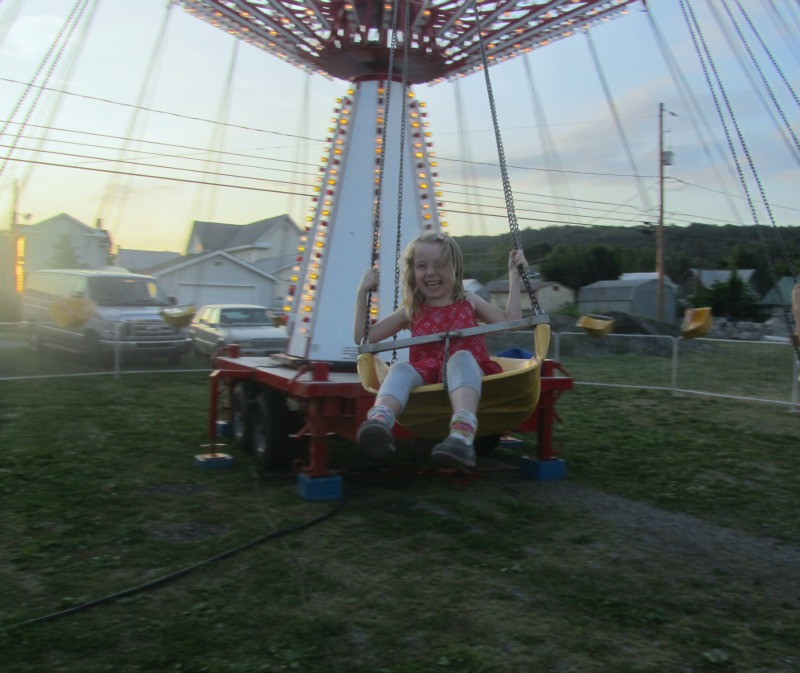 And since I'm related to about every third person in the town, we randomly bumped into, and I'm not joking, 14 members of my immediate family, including the mayor of the town — my uncle. And E and my husband discovered the joys of the homemade pie buffets and spinning the wheel to win a pie. Spoiler alert — with E's Pappy providing the seed money (.25/spin), they kept spinning until they won.
The next morning, we got up early to beat the predicted rain and headed east toward one of my favorite spots in the world — Rickett's Glen State Park, which features 24 named waterfalls. I've been hiking these trails my whole life but it's probably been at least a decade since I've done it. It's even prettier than I remember.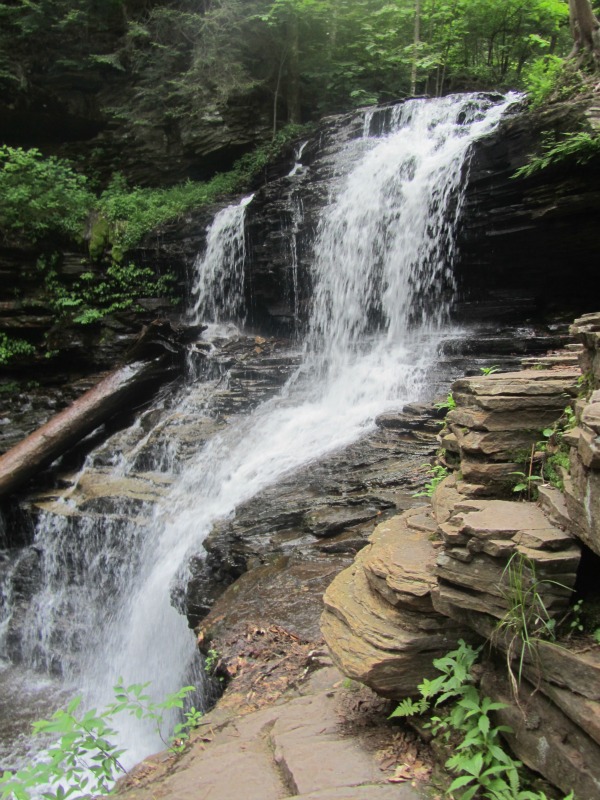 We ended up doing about a five-mile hike around the park, with a LOT of uphill climbing. A lot. E was a pretty good trooper for most of it, but this was her preferred mode of transportation toward the end.
Watching DadJovi climb steep, stone staircases with E. on his shoulders was one of the more nerve-wracking experiences of my life. But it was probably easier on my nerves than her constant "I'm tired"s towards the end.
After the hike, my dad took us to the perfect watering hole.
The rest of our time at my dad and stepmom's was just spent relaxing and enjoying life in the country. We cuddled with farm kittens…
… rode four-wheelers around Pappy's woods …
… and caught up with old (very old) friends at my grandmother's farm.
That's Cinnamon, and she's nearly as old as me. I can still remember when she was born in the barn … and the first time I had to go to the hospital thanks to getting bucked off her back. Let's just say I'm not the world's best horsewoman. I LOVE riding; I'm just apparently not very good at it. That's what you get from riding untrained horses bareback. Ahhh, memories.
I also taught my beach-raised husband about the country version of farm to table (his involved eating fish caught from the Atlantic).
First, the cows are raised here at my uncle's farm (this is the view from my dad's porch of his brother's house, which used to belong to my great-grandparents).
Then, they're taken just over the hill to the neighborhood butcher, who just happens to basically be a member of our family. In fact, the day we were there, one of my uncles was there processing the meat with him.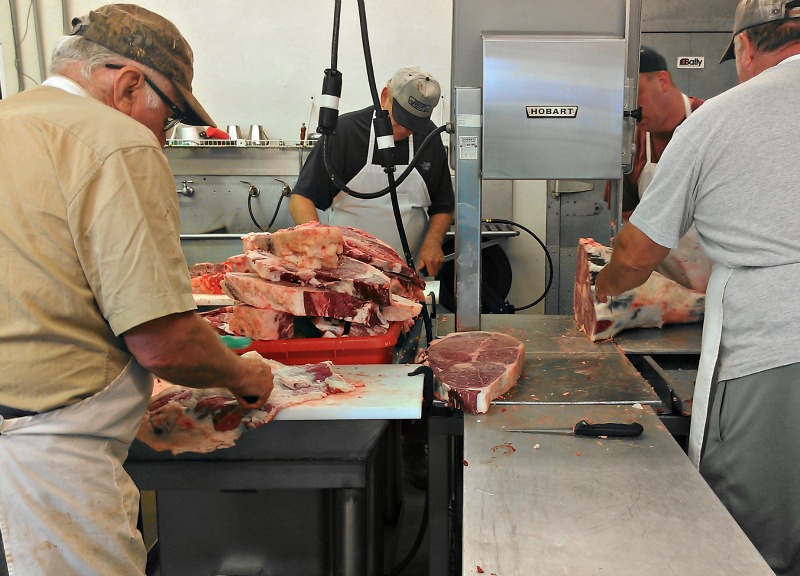 And, then, that meat comes back over the hill and goes onto the grill.
A, maybe 2-mile roundtrip, from farm to table. Now THAT's local.
Sadly, the weather didn't cooperate most days, so there was a lot of time spent playing games indoors and enjoying the view.
All in all, it was a great trip.
And NOW I'm done.
Finally.
Previous Posts On Our DC/PA trip:
— Day 1: The Udvar-Hazy Air and Space Museum
— Day 2: Smithsonians and Friends
— Day 3: A Monumental Walking Tour
— Day 4: HOMERUN!
— Day 5: History Comes Alive in Gettysburg