We've been in our house for nine years now. Wow. Nine years. It hardly seems possible.
When we first moved in, we quickly met our neighbors. On our left was a lovely single mother and her charming child (no, I really mean that). And on our right was a fun couple about our age that went CRAZY for Halloween (like I'm talking gravestones, coffins and a smoke machine) who very nicely tolerated our crazy dogs.
About four years ago, the couple moved to buy their own home (they were renting) and our other neighbor got a job out of the area and temporarily rented her home out. Long story short, during those years, we lucked out in terms of having renters on either side. We were always surrounded by couples who were friendly and quiet, which was a big relief during E's infancy. We weren't hanging out with any of them, but we exchanged hellos whenever we saw each other and chit-chatted about things like the weather if we crossed paths.
Last winter, our neighbor to our left moved back into her house (hooray!). All was right on our street. But then, in the spring, the nice couple renting on our right had to move just a couple months into their lease because the guy got transferred to London (lucky bastard).
The house remained vacant for a couple months while the owner made some minor renovations and improvements. We were really optimistic that another couple would be moving in, especially after she put so much work into the house.
We were wrong.
At first it wasn't so bad. A single woman moved in who had some connection to the landlord's sister, cousin or something. We waved hello to her several times but haven't gotten much in return. Oh well.
Then, just a couple weeks later, moving vans came and then we saw no one for several days. Did she move out? Was that her stuff just arriving?
One day, she was suddenly back and there was someone with her. OK. Roommates? A couple? Who cares, I was just glad to not have the house vacant (I feel vacant houses make our house more of a target for burglars). But a few days later, that second person was gone. OK, maybe she was just visiting for a few days.
I'll save you all the back and forth but this went on for a couple months (the friend was here; the friend wasn't here. One person was here; two people were here; no one was here). Then one day, another moving van showed up, as well as yet another car and this time it stayed.
Yeah, I was beginning to feel a bit like this guy.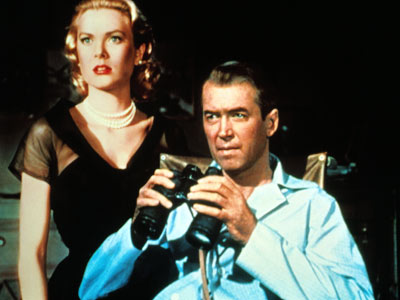 For those of you keeping score at home, from our estimates, that was one person there full-time, one person there most of the time and one person who occasionally visited for several days at a time.
Within the past two months or so, though, it appears that all three are living there full-time. It's three women, probably in their late 20s, who all appear to have full-time day jobs. The newest roommate seems to be the friendliest. But maybe that's just because E. is obsessed with her Boxer and she lets E. pet her. The dog is friendly but is starting to drive us a bit crazy because she makes a beeline for our fence and starts barking every time she's let out of the house. Maybe she's looking for E? Trust me, dog, E is not going to be out there at 6:45 every morning. Move on.
But there is something that they keep doing over and over again that is about to make me lose my shit.

We live in a great neighborhood. Every street has sidewalks and you constantly see runners, walkers, kids on bikes and parents pushing strollers.
At least you USED to see that until my crappy neighbors moved in. For some inexplicable reason, they park their car across the sidewalk EVERY DAMN DAY. Like seriously, it's always there.
And it's not like parking is a problem on our street; there is amble parking available.
But from the time they get home until the time they leave for work in the morning, they have two cars in a one-car driveway so that the second car is parked right across the sidewalk. That leaves pedestrians with two options — wedging themselves into the narrow space between the two cars or going out into the street to get around. And if your, oh, let's say 4 year old is on her bike trying to learn how to use her training wheels, you have to make her get off the bike because neither of those is a good option.
And, well, you can guess how happy that makes me.
With every day that passes, my rage grows. This is how things like the Hatfields and McCoys got started.
So what do I do? I've floated a variety of ideas to DadJovi — I could leave an anonymous note; call the police to report a habitual parking violator (I mean, it's got to be illegal, right? It's a city sidewalk); egg their car. You know, the mature options.
For reasons that escape me, he's shot down every one of my ideas.
At first I thought, "Well, once they're here for a couple weeks and realize just how many pedestrians there are, surely they'll be smart enough to realize what a big nuisance they are."
I thought wrong.
And if we'd developed enough of a rapport, I might feel more comfortable saying, "Hey, in case you haven't noticed, a lot of people use this sidewalk. Your car is interfering with the walkability of our street." (or something less bitchy)
The thing that kills me is that the new roommate walks her dog all the time. Doesn't she find it annoying too?
Listen, I know this really isn't that big of a deal in the grand scheme of things. As far as I know, our neighbors aren't making meth, running a sweatshop or throwing keggers.
But it still doesn't stop me from wanting to kick their car every time I have to walk around it.
Any suggestions for a tactful way to address this? Or do I just have to wait them out until they move? This is MY street. Shouldn't I have some seniority rights?? And please make me feel better and share your REAL neighbor horror stories.