Despite my disappointment in our lack of a winter this year (I mean, come on. We suffer from May to October. Would a little cool weather kill you Florida?), I do love springtime in the Sunshine State.
Here are a few of my favorites things this time of year:
1. Major League Baseball Spring Training Games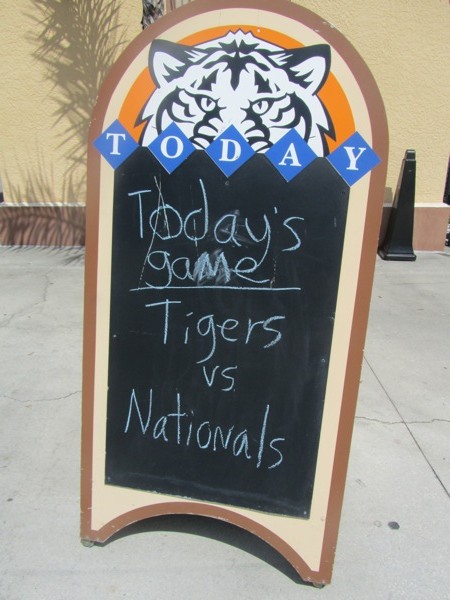 Every year since we've lived here, we've gone to at least one Spring Training game. We try to go to a different ballpark each year (particularly if we can arrange it that we see the Phillies in action. Go Phils!). This year, a Phillies game wasn't going to work out, so we made our first repeat visit — to Tiger Town in Lakeland. We haven't been there in about five years though, so it was like it was new to us. And it was E's first time there, so that counts, too.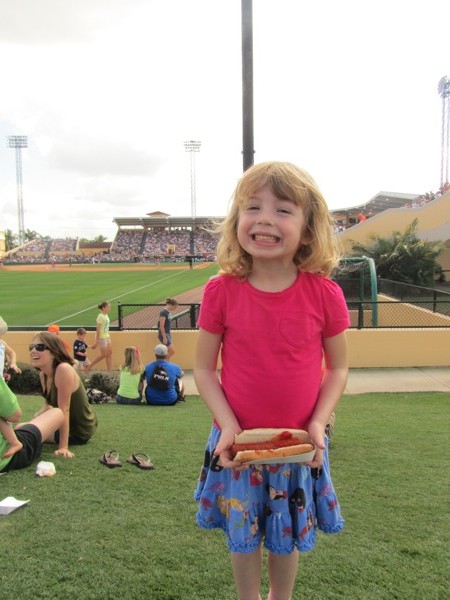 We always get lawn seats. They're cheap ($12 in Lakeland), it's fun to spread out in the grass, and E. always makes new friends. Sometimes they even go off exploring together.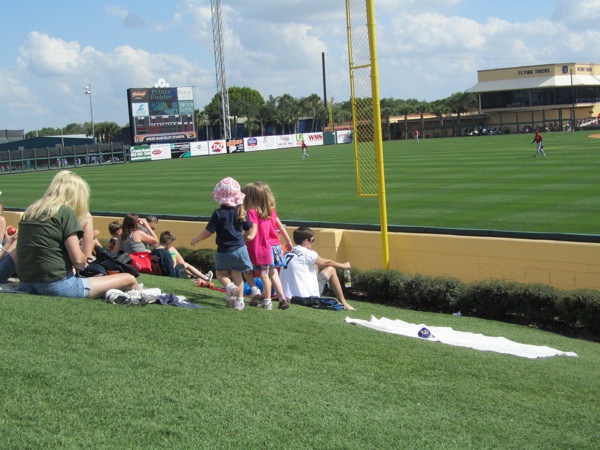 And while we were there, we got to enjoy another springtime favorite …
2. Florida strawberry season!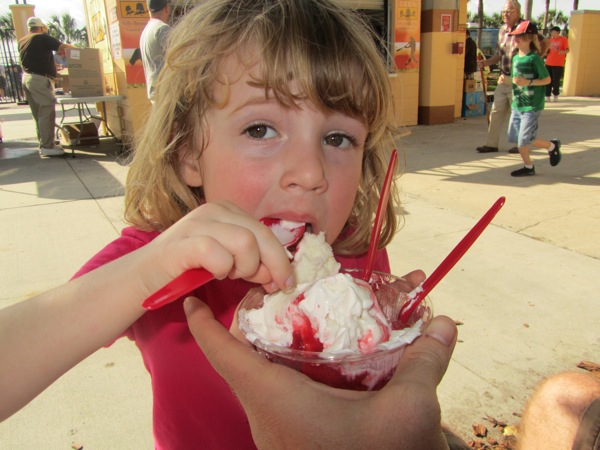 E. and I especially like our Florida strawberries atop shortcake and topped with ice cream and whipped cream.
We haven't made it strawberry picking again this year yet, but hopefully we will soon!
3. Epcot's Flower and Garden Festival
As much as I love the Food and Wine Festival in the fall, this is my favorite event of the year at Epcot. The flowers and gardens are obviously some of the most gorgeous things you've ever seen, but you'll just have to trust me on that. On our first visit of the year there, we spent all of our time on the playgrounds.
I still cannot fathom why there is not a permanent play structure at Epcot. It's the only Disney park without one. Every year, I file my request to Guest Relations asking them to keep it there (supposedly passholders' opinions are very important to this process but I've yet to see proof). We never made it off this particular one near Canada before it got dark but I'm hoping the Tinkerbell one is back again, too.
E. and her buddy K. had the best time exploring it.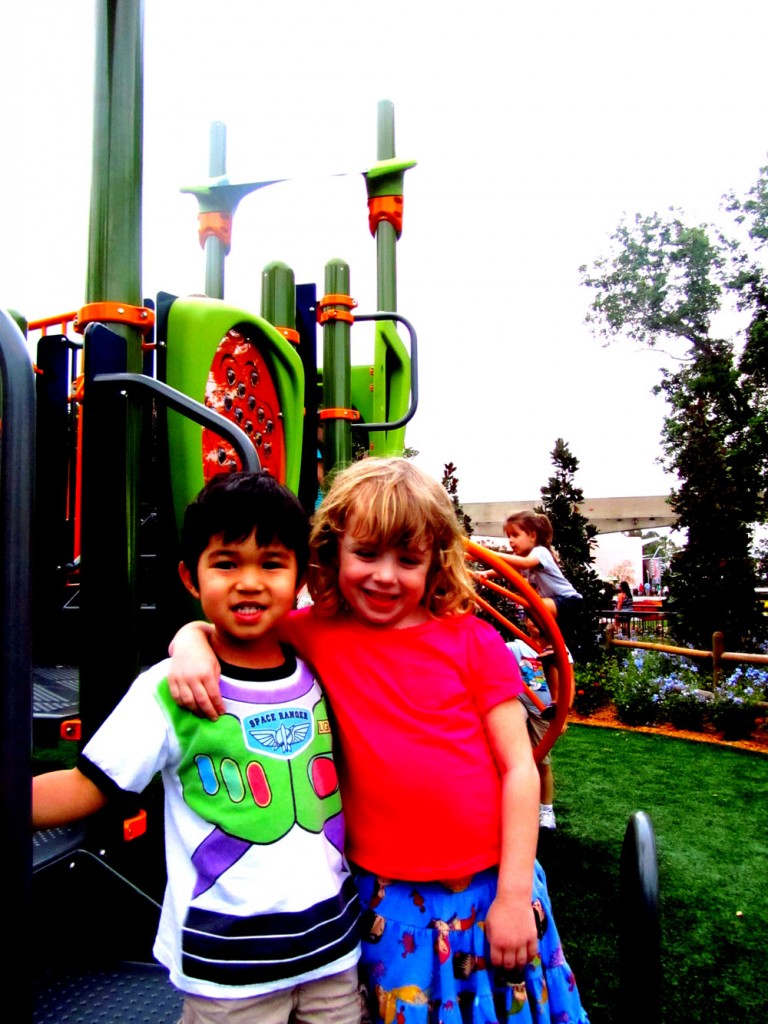 These two have been exploring these playgrounds since before they could walk.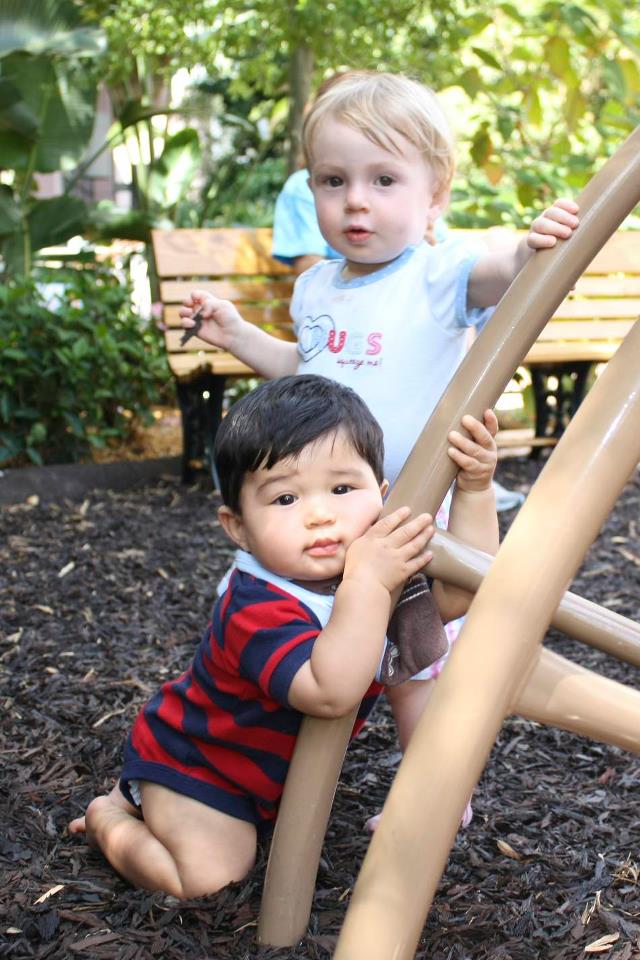 And now I'm going to cry.
But if anyone from Disney ever happens to stumble across this post, please heed my calls — make the playgrounds a permanent part of Epcot! If families are going to make it around the World Showcase, we need places for our little ones to run off some steam!
4. The Winter Park Sidewalk Art Festival
This has always been one of my favorite events of year, but these days, we have even more reasons to love it. I love to walk amongst all the tents set up in Winter Park's Central Park and see works from artists from around the country.
This artist's work is always top of our list of things to find.
Do you know what those animals are made out of nail? Nails. Yes, nails. Check out the bear's arm.
If I ever suddenly come into $22,000 I know what I'm getting. He also makes a gorilla that's amazing (it wasn't there this year).
But, far and away, the highlight of the arts festival for us these days is the kids' area.
Each one of these tents features crafts hosted by one of Central Florida's museums or art galleries. It's awesome.
She made a beaded bracelet with the ladies from Zora Fest, a paper helicopter and a popsicle stick kazoo with volunteers from the Orange County History Museum and these fun crafts:
We spent about two-and-a-half doing these fun crafts — for free! Then, we had a picnic lunch with our friends from Mom's Club. Two years ago, this was actually the very first event I did with my Mom's Club. It's been so fun to have friends in town with kids the same age and to watch them grow up together, and I've also learned about so many great Central Florida events through the club.
After lunch, E. and I spent some time checking out all the artists' booths. After I was done drooling over some paintings, photographs and jewelry, we stopped by the Rose Garden.
I can't believe we're only a few weeks away from not being able to enjoy this much outdoor time (well, without being at the pool or beach).
I'm going to soak in the springtime while I can.
What's your favorite thing about spring?