I'm not a crafty person. Well, I do have my moments. Have you ever seen the camping-themed baby shower I threw for my BFF? Yeah, I rocked that one, if I do say so myself.
But I figure there's a reason we pay good money to E's preschool — to help me avoid things like glue, glitter and finger-painting. It's not that I don't enjoy the crafts, per se. It's just that I have a really hard time letting E. do it on her own. I'm sorry but there are right ways and wrong ways to do some crafts, and I have a hard time just "letting her be creative."
That's why I still can't believe I decided to tackle Christmas crafts for the grandparents. SPOILER ALERT (that means you, Mom and Gram. Stop reading right now if you don't want your Christmas surprises ruined.)
But as I mentioned in this weekend's Holiday Hangover rant, I really wanted E. to give presents this year, rather than just receive them. Rather than buying a bunch of junk no one needs, I decided to get crafty. What the hell was I thinking?
I tried to find a good craft on Pinterest but I kept getting error messages the other day. Dang holiday traffic. So I had to — gasp — go back to Google! After wading through page after page of crafts, I finally found what I thought would be perfect — Handprint and Footprint Angels. I wanted something that would really capture E. at this age. I didn't want to make a generic craft that she could make at any age.
First step was to trace her feet for the angels' bodies.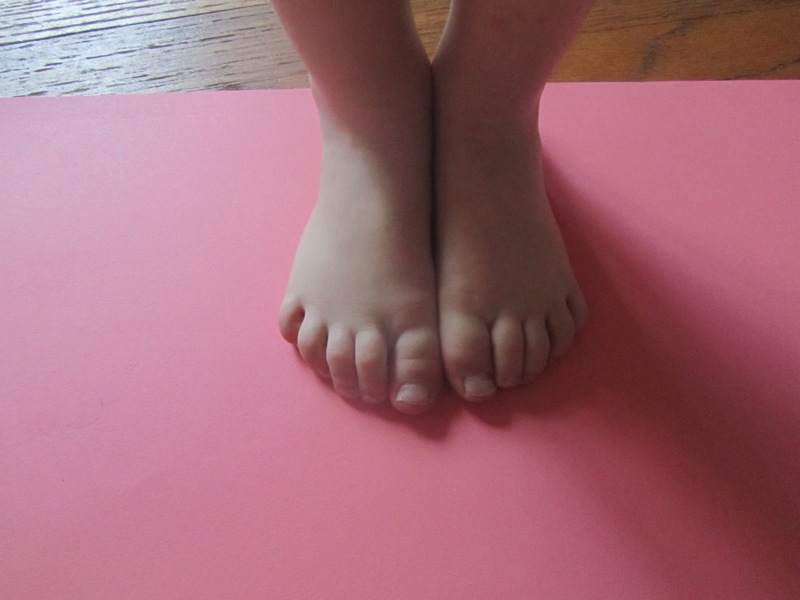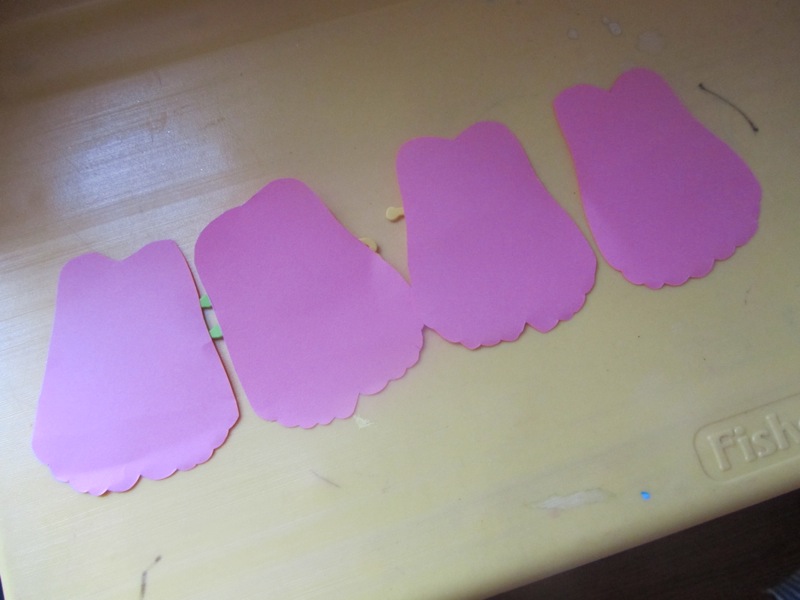 Then, I traced her hands to make the angel wings. Let me just say, I have a whole new appreciation for her teacher. I had to cut out eight hands and it was a giant pain. I can't imagine doing crafts like this with a roomful of kids. Teachers must cut out hands all day long.
But E. was psyched to finally have a job — gluing the wings onto the bodies.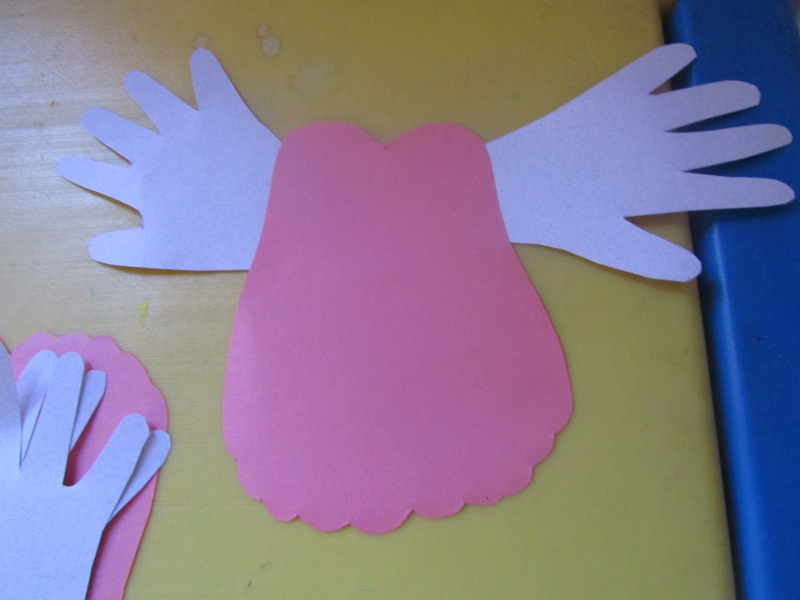 I should have followed the instructions better and had E. keep her fingers closer together. Oh well. I guess they sort of look like wings, right?
The instructions had circle faces with googly eyes for the angels' heads. But they also said you could use a magazine cut-out or a picture of your child instead. I loved that idea. Rather than dealing with the hassle of going through my gazillion pictures of E. from this year, I decided to take her outside and take a new picture.
This is all she would give me.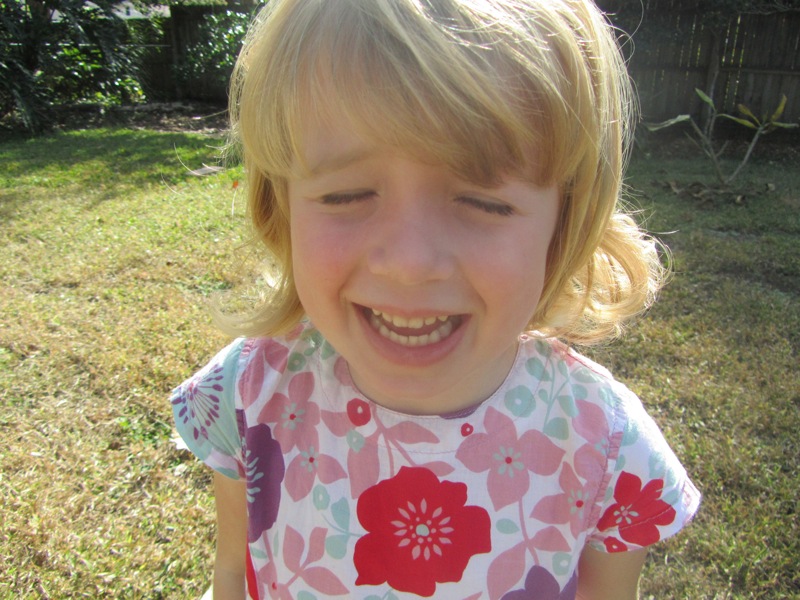 How rude! Guess it was time to hit the archives after all. While I searched the computer, E. went a little glitter and silver pom-pom crazy.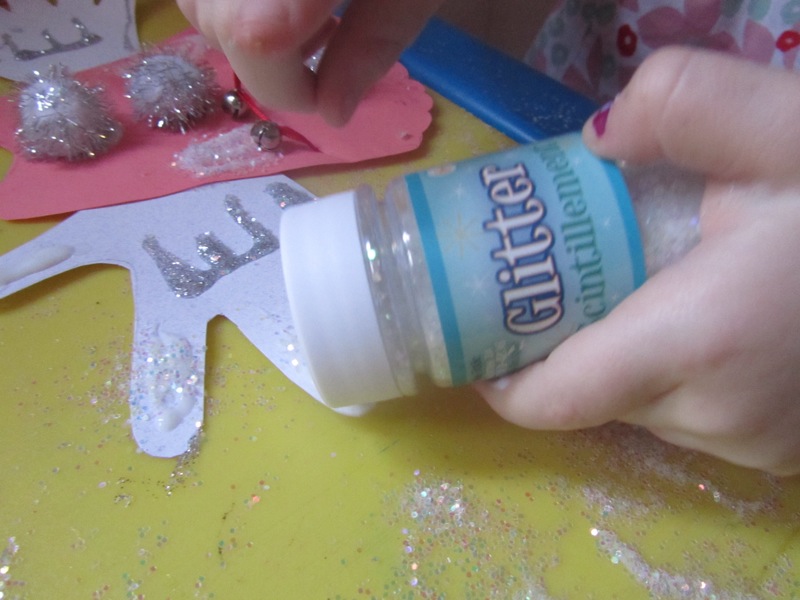 When we were buying the supplies the other day, she insisted she wanted these jingle bells on it. I knew that glue wasn't going to do it, so I kind of improvised and made jingle belts (and then I proceeded to annoy E. by singing, "Jingle belts, jingle belts, jingle all the way" while she kept yelling at me that it's supposed to be "Jingle BELLS." I say if you're not messing with your kids you're missing golden opportunities to return the favor and drive them insane for a change).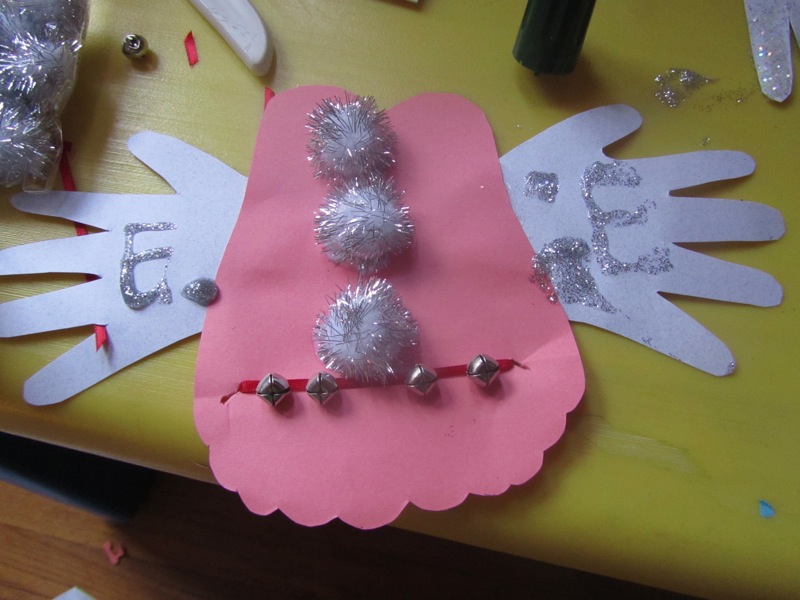 I helped her with the "E"s on the wings but the large glops of glitter glue were all her. Let it go. Let it go (that's what I kept repeating over and over again).
While the glue and glitter were drying, we went and printed out her angel heads. I wasn't sure how much of a close-up to use so I went with a couple options. Luckily my favorite choice, a picture from our spring photo shoot with the fabulous Andi Mans, was the perfect fit.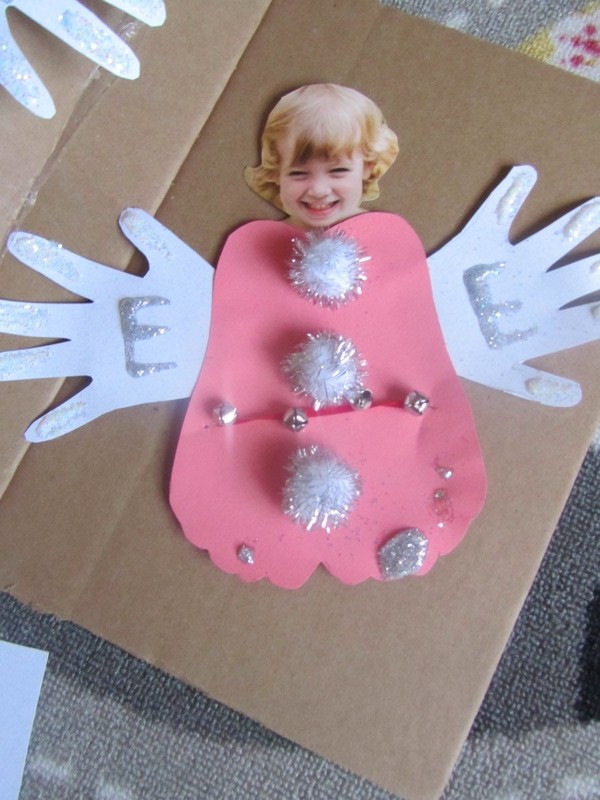 We let them dry all night last night, and after dinner tonight, we finished the final step — halos (and yes, I sang Beyonce as we did them).
I forgot how awesome pipe cleaners are. However, I still haven't figured out if our method is going to work. At first I tried attaching them to the backs of the angels using regular Elmer's school glue. That failed. They wouldn't stay in place long enough to set. Then, I decided to try super glue (once again, taking the project out of E's hands. She was not happy). Between the super glue and wrapping the bottoms of the cleaners around the back of the jingle belt, I think they're going to stay.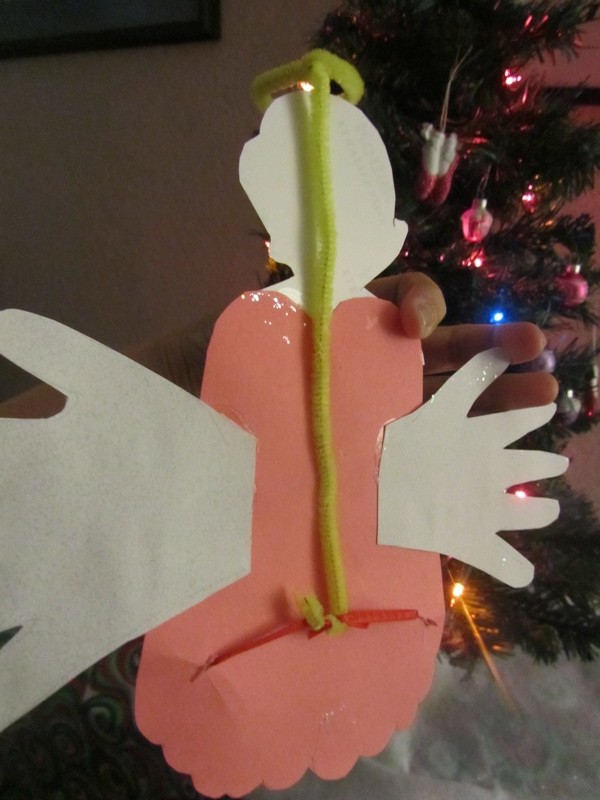 And as an added Christmas bonus, I either lost a layer of skin from my thumb and index finger or there's super glue stuck to them. But the angels are pretty dang cute.
I'd like for them to be ornaments but I still haven't figured out a way to make that work yet. When I tried to hang them using the pipe cleaner halo, the angel kept flipping upside down. Maybe a second pipe cleaner? The instructions suggested a string through the head but the idea of putting a paper punch through E's head seems odd and disturbing to me. Maybe they can just prop them on the tree?
So, when all was said and done, I spent about $30 at Hobby Lobby on supplies, $3 at Target printing pictures and — I'm not kidding — at least two or three hours total putting the crafts together. But the memories will last a lifetime, right?
Next year, I'm hiring her preschool teacher to supervise.
What are some of your favorite crafts, with or without kids? Any major success stories? No, better yet, tell me your failures. It'll make me feel better about my lack of skills.