For the better part of a year, I've been trying my hand at this whole blogging thing.
It was an idea I had been toying with for awhile, and I've got to admit, being friends with social media superstar Katy Widrick is pretty contagious. I would come into the work in the morning and tell her my outrageous stories about parenting, and time and time again, she'd just shake her head and say, "Why aren't you blogging again?"
I never had a good reason.
The thing that really pushed me to take the plunge once and for all was the heartbreaking decision to put our two dogs to sleep. I was — and 14 months later still am — devastated. They were my first babies and I felt so guilty and so, so sad. So before I ever even pushed the site live, created categories or anything, I poured my heart out into a post — What My Dogs Taught Me About Motherhood.
And I'm so glad I did it. Whenever I miss them, I go back and re-read it and spend some time communing with them in some way.
After realizing how cathartic is was to write and knowing how much I'd always be grateful for having that post, I started blogging regularly about my daughter.
I've never been a good scrapbooker (I think I'm missing that particular gene). And see this box? These are photos from E's first 3 years that are STILL waiting to be put into albums.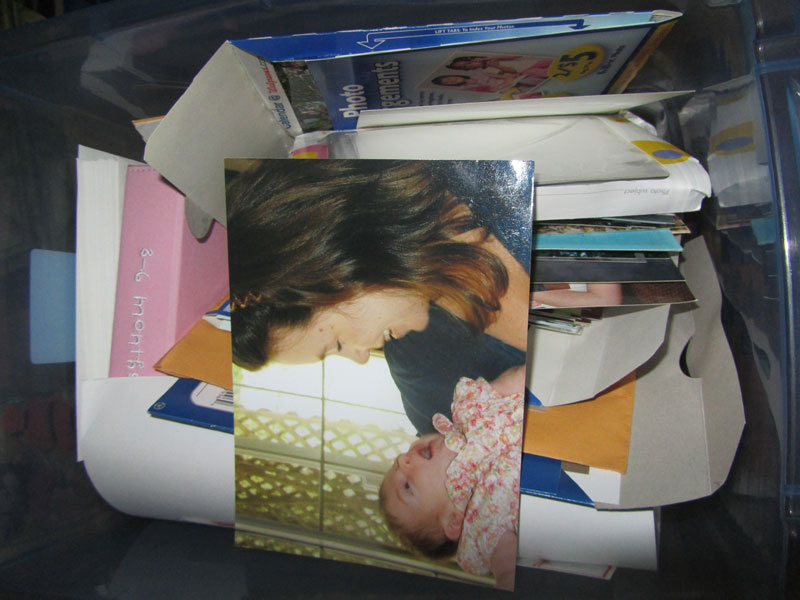 This is the saddest thing right here. I actually managed to get pictures from E's first 3 months into the 0-3 months album. But the 3-12 months albums are still empty. Someday.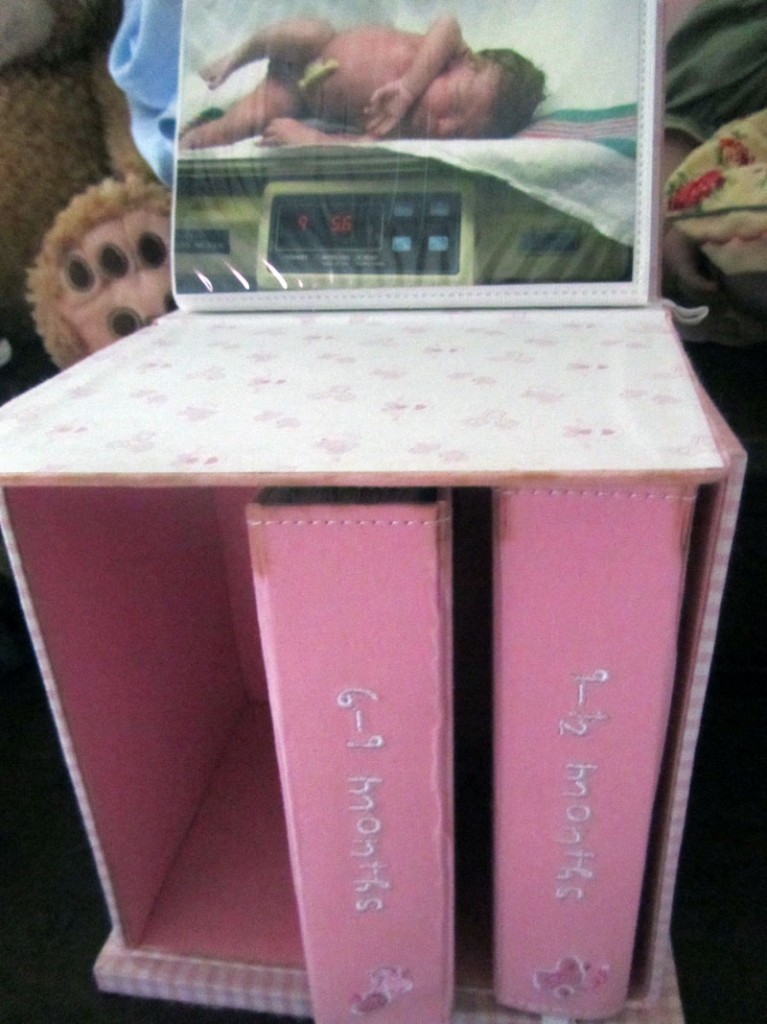 But I've finally given up. Instead, she'll someday have this blog to know about her life as a toddler. I struggle sometimes with what is and what isn't appropriate or even fair to blog about her. After all, it's her life, not mine. I try really hard to not blog about anything too embarrassing (for example, I have no potty training posts).
Mostly, I try to tell things from my perspective. I still worry sometimes that she won't see it like that. But then, I was recently catching up the last few Oprahs I have on my DVR (yeah, I'm current like that). I was about to hit delete when I got to the Ralph Lauren episode because c'mon, they're just too perfect for words and I don't need that in my life.
But I'm a glutton for punishment, so I kept watching. The teepees sucked me in. Seriously — Ralph Lauren has these elaborate teepee guest houses on his Montana ranch. And of course Oprah kept talking about how it was always her dream to stay there. How can that woman have any unfulfilled dreams left? Can't she leave some for the rest of us?
Then Oprah sat down with Ralph's wife and kids. The Steel Magnolias line "the whole family looks like they were carved out of cream cheese" comes to mind.
Despite the fact that my eyes were burning out of my head because I was so jealous of them, one of the kids said something that really hit a nerve with me. When describing the hundreds of scrapbooks their mother made for them over the years (see, the reasons to hate them just kept piling and piling), one of the sons said, "They gave us a chance for us to know ourselves from her perspective."
And in that moment, I knew that's exactly what I'm doing for my daughter with blogging. Sure, total strangers get to share in these stories before she ever will, but, at the end of the day, if she can somehow feel the same way and know me in a way she otherwise might never see me, all the better!
Besides, over the past couple years, my memory has gone to shit. I blame it on pregnancy. I forget things all.the.time. Last night, Michelle and I were at book club and the other moms were saying they can barely remember things about their babies from just a couple years ago and they were sad they didn't journal or scrapbook better to remember the little things.
I'm not sure if Michelle caught the look I shot her, but that's when I realized there's another fringe benefit of blogging — preserving memories forever!
And if E. doesn't see things this way someday too? Well, I'm her parent. It's my job to screw her up.
Why do you blog? Do you worry about sharing too much about the people in your life — kids, spouses, friends, family, etc.? And if your kids are older, when exactly will she start hating me for blogging? I just want to be prepared for that day.