I think we've all had just about enough of this summer heat. I know I've been melting in Central Florida for the past few weeks, and after the last few days, I think the rest of the country is ready to start thinking about some cooler weather, too!
And what's cooler than Christmas? When Ashley from Mama of All Trades invited me to join her Disney Christmas in July Blog Hop today, I jumped at the chance! This is my first Disney Blog Hop, and I hope I do everything right!
If you're joining me from T-Town Tiffany, welcome to my little corner of the Interwebs!
I love Disney year-round, but Christmas is an even more special time. Each of the four parks and all of the hotels have their own unique way of celebrating the season, and we love to check them all out. But hands down, my family's favorite event during the holiday season is the Osborne Family Spectacle of Dancing Lights at Hollywood Studios.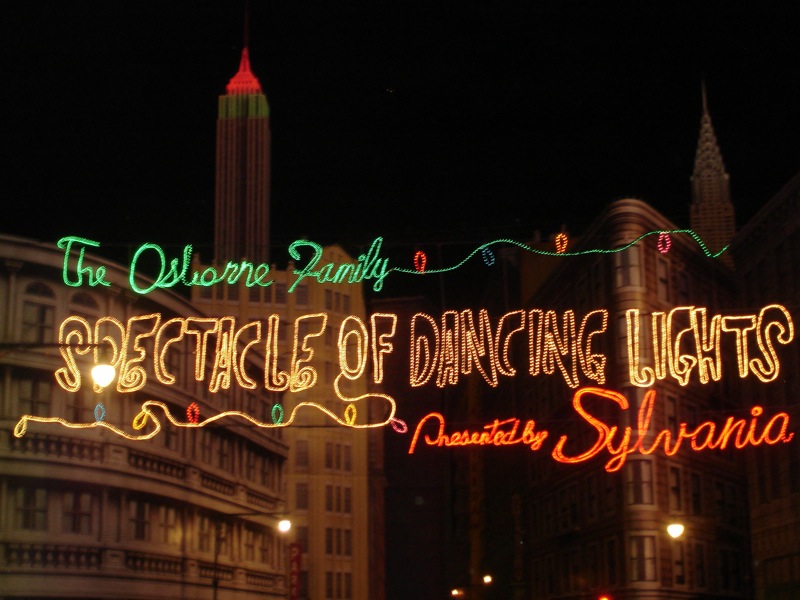 The Osborne lights came to Disney in 1995 after an Arkansas family lost court battles to keep their massive collection of holiday lights turned on (bah humbug!). For the first several years, the lights were strung up on Residential Street, a backlot that was eventually demolished to make room for Lights, Motors, Action! Extreme Stunt Show.
The lights were moved to their current location, the Streets of America, in 2005,  and I can't imagine a more perfect setting. It seems as if that entire street was built just to be decorated with millions of tiny, twinkling lights. And every nook and cranny brings new surprises.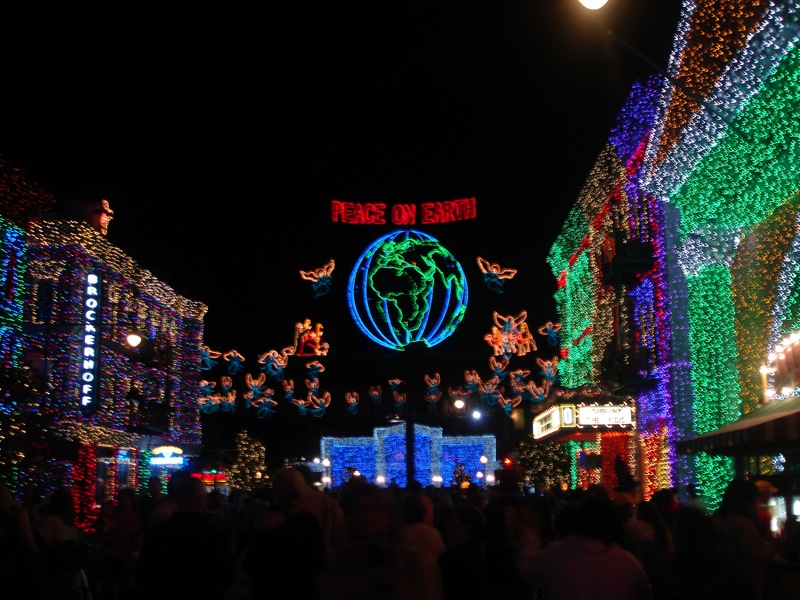 And it's no wonder that you feel as if you've entered a magical wonderland — there are 5 million individual lights. That's 350 miles of lights!
The first time we took our daughter, she was just 9 months old. She was fascinated by all the lights but I don't think she quite knew what to make of it all.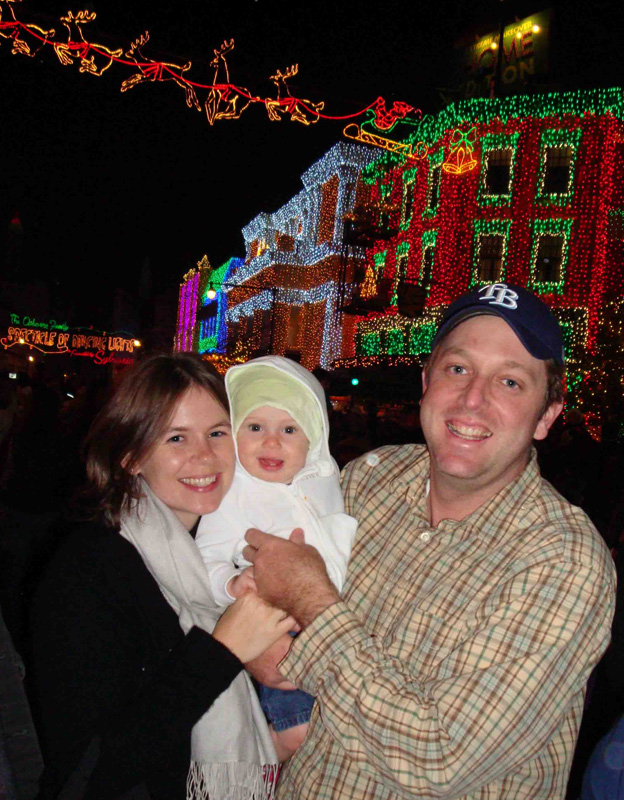 But this past December, she was almost 3 and giddy with excitement. Every two seconds, she kept finding a new treasure and pointing out her discoveries. And our Florida-born baby got a surprise she wasn't expecting — snow!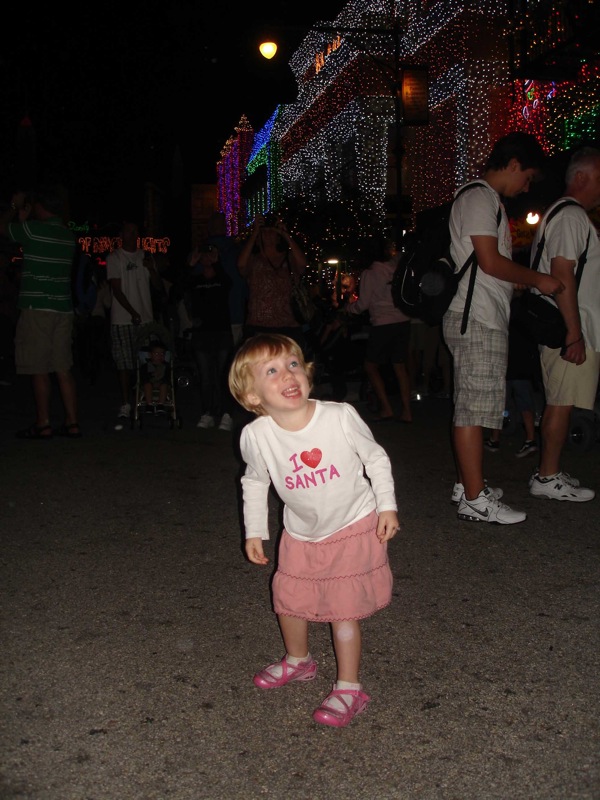 About every 10 minutes or so, it "snows" on the Streets of America. Snowmachines send flurries of snowflakes onto the crowd,  and if I squint my eyes, for a moment, I feel like I'm back home in Pennsylvania … you know, without the frigid temperatures.
But, far and away, the highlight is when the lights start "dancing" to the music. My two favorites are always Trans-Siberian Orchestra's "A Mad Russian Christmas" and Jose Feliciano's "Feliz Navidad" (a family favorite).
When the lights start dancing, just find a spot and prepare to be wowed. Over the past few years, I bet we've been to the Osborne Family Spectacle of Dancing Lights at least 7 or 8 times, and I STILL can't figure out how they time the twinkling, blinking and flashing down to the millisecond with the songs.
We like to try and get to Osborne opening weekend because the crowds tend to be a lot lighter (particularly if you go early in the evening) and we take full advantage of the Disney PhotoPass photographers. Check out our holiday card from last year.
Is there a more Christmasy backdrop at Disney? I think not!
Merry Christmas in July everybody! Let it snow! Let it snow! Let it snow! (or at least dip below 95 degrees for a couple days!).
Thanks for visiting the Disney Christmas in July Blog Hop! Hop on over to see what gifts Amanda at Disney Go To Girl has for you next!