Now, you didn't think I'd actually keep up with weekly monthly updates on my Disney Princess Half Marathon training, did you? The good news is that I have actually been keeping up with the training itself.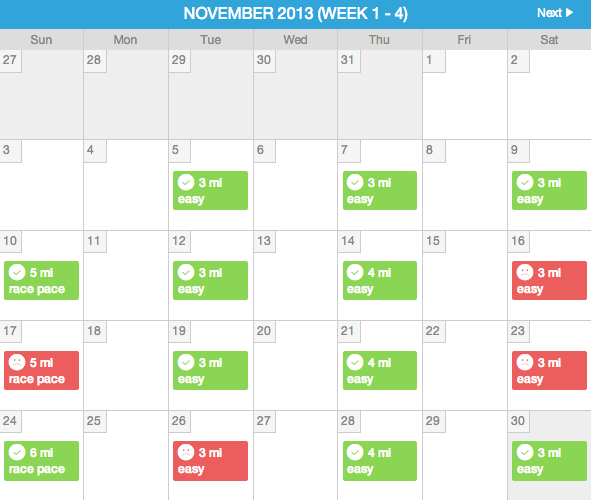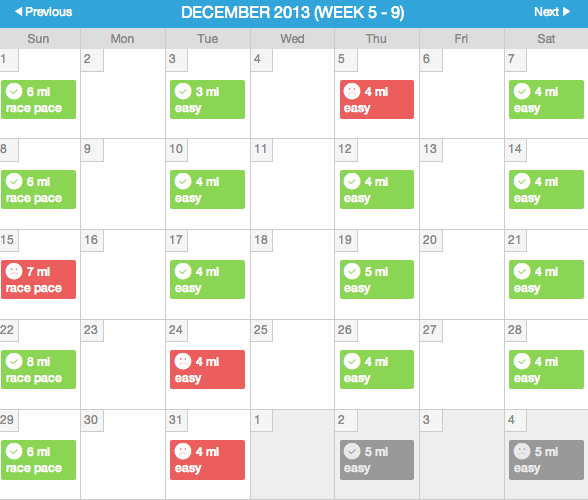 Considering that the training has fallen during Thanksgiving, Christmas, New Year's and my husband's final weeks of training for his Disney Marathon next weekend, I've done a pretty good job of sticking with the plan. It was a lot easier when my mom was here to watch E. One day, my husband and I even passed each other on the trail.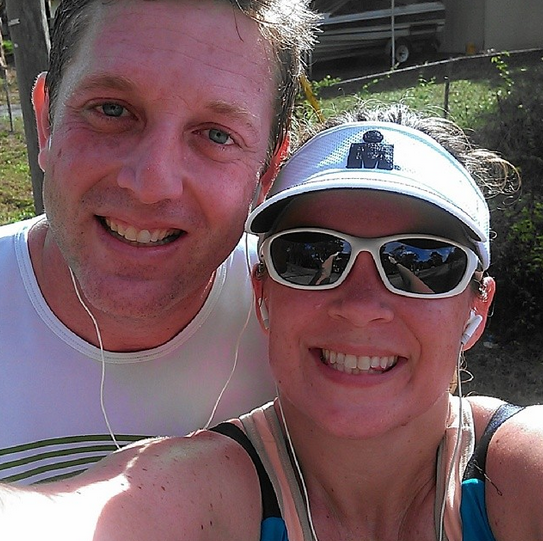 Of course he was on mile 19/20 while I was only on 6/8. So why does he look so much more refreshed than me?
The training itself hasn't been without its up and downs. Here's a report, Good, Bad and Ugly style.
The Good:
This is the most dedicated I've ever been to a training program and it's showing in  my times and how I feel on the runs themselves. When I first started, a 2-miler felt long and hard. Now, I barely blink at 4-milers. That's weird. And a bit unsettling, to be honest.
I've also put in more miles in a 9-week period than I have since my high school track days (I know, I can hardly believe I was on the track team either. I use the term "on the team" loosely. It was mostly social for me, but that didn't mean I didn't have to run during practices).
I ran 58.1 miles in December. What the what?
I'm also getting faster. During my first week of training, my average pace was 11:45/mile. So far this month, I'm averaging 10:43/mile. I'm not going to win any speed awards, but at least I'm heading in the right direction.
Seeing how successful Meghann was with intervals during her Ironman marathon was all the convincing I needed that it's a good plan of action. For the most part, I've been following a 5/1 plan (run for 5 minutes, walk for 1 minute). Sometimes I blow through that and it's more of a 10/1. Other days it's a 3/1. It all just depends on the day.
As Michelle told me early on, there are going to be good days and bad days. I'm hoping to still tip the balance toward the good runs. I'm getting there. Slowly.
And as for the real reason everyone really runs — to get skinny (oh tell the truth) — well, that's been a mixed bag. I definitely feel like I've lost weight. My pants are all fitting much looser. I haven't necessarily gone down a size but I've moved over a notch on my belt. And it's probably been at least four weeks since someone asked if I'm pregnant, so I've got that going for me.
When the weather isn't God-awful humid, I'm also enjoying just being out in the world, seeing things I normally miss. The other morning I spent a good 10 minutes watching a lake otter enjoy his breakfast of either an eel or snake. Hey, I never realized how much I loved otters!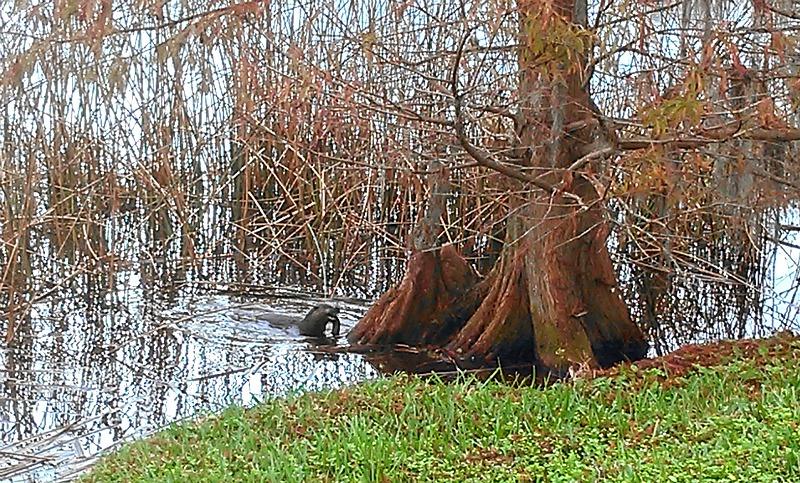 And yes, I paused my Garmin while I watched him. Obviously.
The Bad:
There's a reason all the magazines, books and been-there-done-that runners tell you to keep track of the mileage on your shoes. When you don't, they revolt on you. In a major way.
Even though Paula publicly mocked my beloved Brooks Ghost 5s, they were loyal and true blue shoes.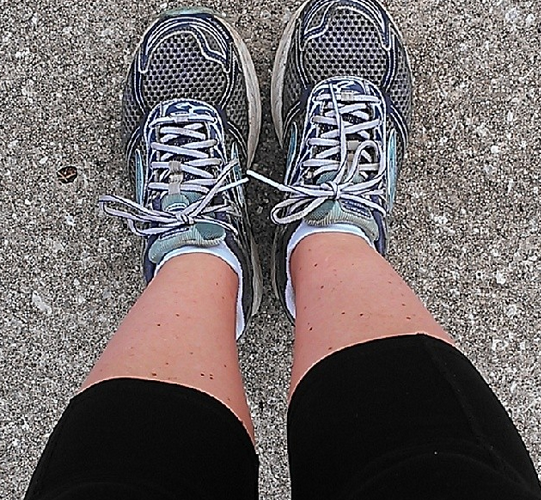 But probably a little too loyal. I grew spoiled by the fact that they were the only shoes I've ever owned that never once gave me blisters, foot issues or significant shin splints. So I wore them and then wore them some more. They took me through training for last spring's Winter Park 10K, this summer's triathlon, several months of Jazzercise and the bulk of my Princess Half Training.
Last week, they called uncle the only way they knew how — by giving me some vicious shin splints. About a mile into my planned 6-mile run, I could barely walk. I almost called my husband three times to come get me but I tried to keep going. I eventually gave up and ended up hobbling home (seriously, I looked pathetic) after 5 miles.
For several days, there wasn't a lot of running but there was a lot of this.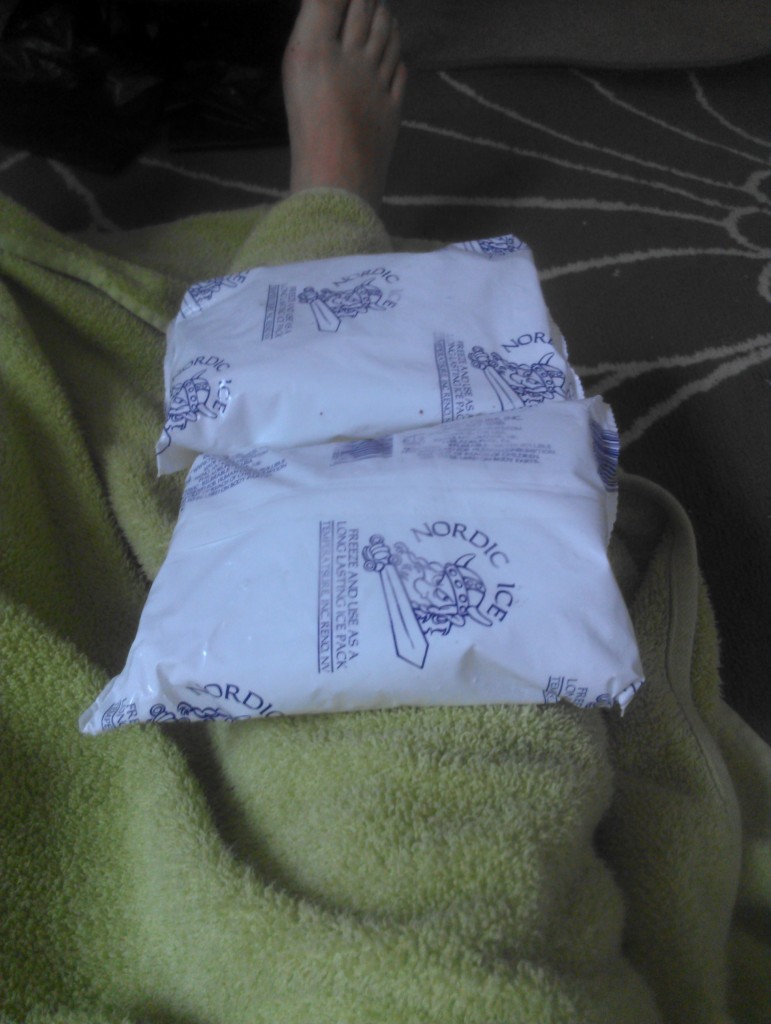 Since my husband knew this day was coming, he got me a Track Shack gift certificate for Christmas. On New Year's Eve Day, me and 200 of my closest friends (seriously, it was the most crowded I'd ever seen it), all decided we needed new kicks for the new year. All my running buddies had armed me with tons of suggestions through Twitter and Instagram, so I went in resolved to try something other than Brooks.
Despite trying on at least half-a-dozen pairs of non-Brooks shoes and coming THISCLOSE to getting the Mizuno Wave Riders, it should come as no real surprise what I walked out of there with.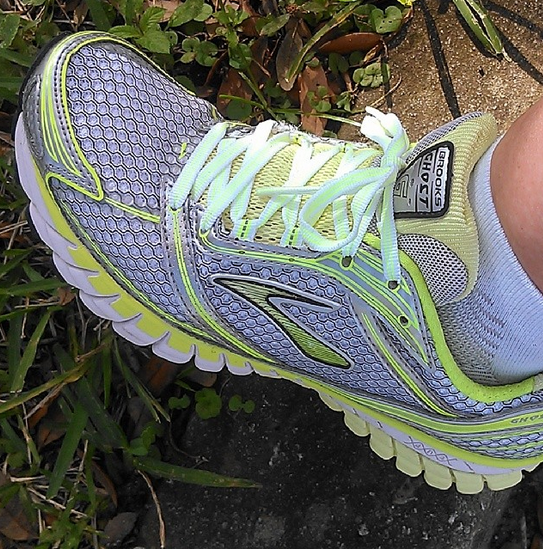 And this is where the bad turns to the good. I took my new Ghost 6s out for a spin today for my 9-mile run, and from the get-go, I felt fantastic. The miles were flying by (believe me, those are words I never thought I'd type) and my shins were magically not killing me with every step as they had been. It's amazing how good weather, new tunes and most importantly, new shoes can turn your attitude around.
I didn't even cheat myself when I realized I'd have to go over the big Cady Way bike trail bridge (and back over it again) in order to reach my turnaround point.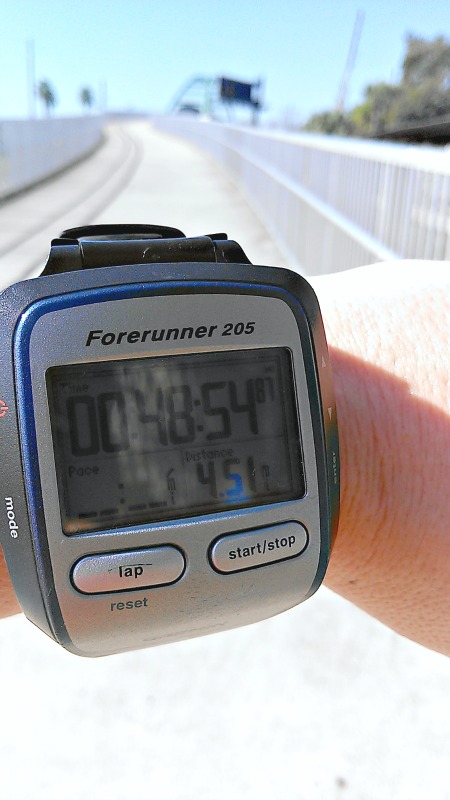 I figured the uphill running was good practice for Disney's famous and much-dreaded overpasses.
Believe me, I barely recognize myself either.
The Ugly:
OK, this is the TMI part. Feel free to skip past to the end. Without going into too much detail, running really is hard on the body isn't it?
For starters, there's the chafing … in the strangest places. After my 8-mile run a couple weeks ago, I discovered a line of chafing across my lower back. I'm guessing it was either from the waistband of my shorts of the SpiBelt I was wearing, but it was painful.
Today brought a new level of painful chafing — in my sensitive ladybits. Really?
Sadly, it's not the first time this area has caused me issues with running. I've suffered from hemorrhoids on and off for most of my life. Running seems to have exasperated them, making running VERY uncomfortable and painful at times. My constant Googling confirms this is a big issue for a lot of runners, but mostly long-distance runners, which clearly I'm not. Given that it's been something that's plagued me for awhile anyway, though, I guess I shouldn't be surprised it's come back to bite me in the, well, ass.
So, that's the big running catch-up. Seven weeks left until the big day!
Any advice for keeping my body intact until race day? I'm thinking of going back for those Wave Riders so that I can alternate between the two pairs of shoes. When you're running, do you switch your shoes up or stick with the same tried-and-true pair?
And I'm in the market for an entirely new playlist. Hit me with your favorite running/workout songs!