I've been reading a lot lately but I've just been too lazy to actually do full posts on the books I've been reading, and, for the most part, loving.
So I thought I'd do a bit of a book round-up to share some books that are pretty beach-worthy this summer.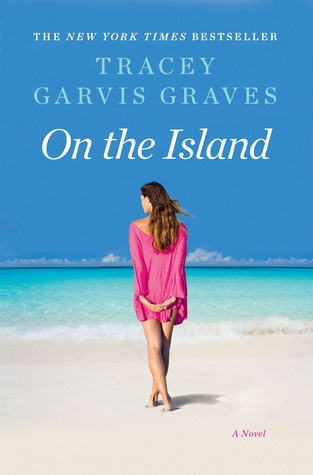 I bought "On the Island" on a bit of a whim. I've been trying to curb my Kindle spending lately, so I think I heard about this book through one of the Amazon.com bargain emails. The day I bought it it was listed for $2.99, so I figured I didn't have much to lose. But I had no idea how much I'd gain.
I loved this book. Here's the synopsis:
When thirty-year-old English teacher Anna Emerson is offered a job tutoring T.J. Callahan at his family's summer rental in the Maldives, she accepts without hesitation; a working vacation on a tropical island trumps the library any day.

T.J. Callahan has no desire to leave town, not that anyone asked him. He's almost seventeen and if having cancer wasn't bad enough, now he has to spend his first summer in remission with his family – and a stack of overdue assignments – instead of his friends.

Anna and T.J. are en route to join T.J.'s family in the Maldives when the pilot of their seaplane suffers a fatal heart attack and crash-lands in the Indian Ocean. Adrift in shark-infested waters, their life jackets keep them afloat until they make it to the shore of an uninhabited island. Now Anna and T.J. just want to survive and they must work together to obtain water, food, fire, and shelter. Their basic needs might be met but as the days turn to weeks, and then months, the castaways encounter plenty of other obstacles, including violent tropical storms, the many dangers lurking in the sea, and the possibility that T.J.'s cancer could return. As T.J. celebrates yet another birthday on the island, Anna begins to wonder if the biggest challenge of all might be living with a boy who is gradually becoming a man.
Think of how much better "Castaway" would have been if Wilson had been an underage girl instead of a volleyball! But seriously, this book is great. I'm sure you can guess from the description that it evolves into a love story, but before then, it's a fascinating story of survival. And now I'm convinced I need to take some sort of survival course to learn how to crack open a coconut and start a fire without matches.
The book switches narrators every other chapter between Anna and TJ, and the relationship builds in such a slow and natural way that it never feels creepy. I don't want to give too much away but if you're looking for a story that will suck you in and take you on a fantastic journey, give this book a shot.
Besides, you'll quickly realize that the old "living on a deserted island" fantasy is vastly overrated.
Added bonus: since reading the book, I've discovered that this is author Tracy Garvis Graves' first book and she's a … wait for it … mommy blogger, too! It's so good to see one of our own write something so refreshing and non-icky (I'm looking at you EL James).
And she must be a mother — the chapters are all nice and short. In other words, she knows exactly how much time you have to hide in the bathroom reading before some small creature comes pounding on the door asking you if it's snacktime yet.
Speaking of little monsters, I also read a book about how to properly raise one and see in print for myself all the ways I'm failing.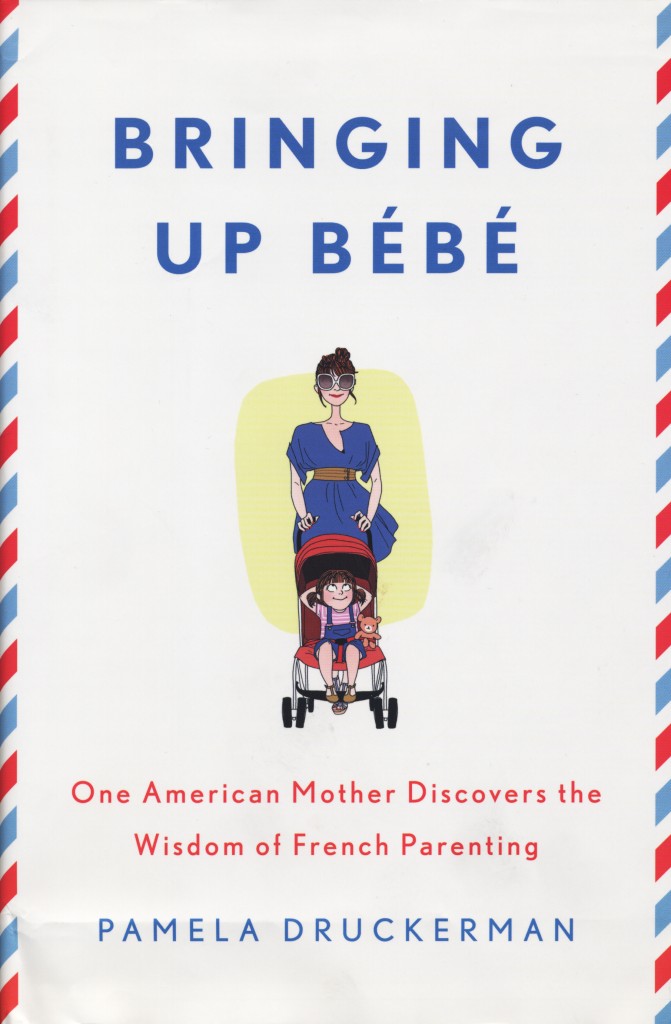 "Bringing Up Bebe" by Pamela Druckerman was last month's book for my moms club book club. I wanted to hate this book, and in fact, I fully expected to find it insufferable. After all, when it was first released, I saw Druckerman do her full round of media interviews, and when she wasn't wearing a beret herself:
… she was slapping them on her kids.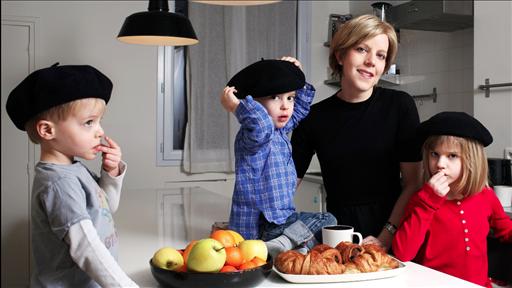 I mean, I know American totally wear cowboy hats at all times (especially slutty girls at the beach), but I don't think most of us would wear them for our national TV debuts. But what do I know about class? According to Pamela, not much.
Here's the thing, though. A lot of what she says in the book actually makes a lot of sense. In reading the book, I realized that DadJovi must actually be French because he's been pushing me to do many of their "methods" from the beginning. For example, French moms do something called "The Pause" with their newborns — they don't rush to pick them up every time they wake up or make a noise. Rather, they let them try to first put themselves back to sleep. And according to Druckerman, at least, "most" French babies are sleeping through the night around two months.
I was not good at this. Every time (at least in the early months) E so much as cooed or made those baby mewing noises, I rushed to her. DadJovi always tried to hold me back. Turns out, he was right. Bastard.
The book also talks about teaching kids patience by making them wait to fulfill their requests, not allowing snacks (except for the goûte — official snack time — in the late afternoon) and teaching them to more independent and self-sufficient. Yup, these are all BIG issues to DadJovi. When I was in Martha's Vineyard last weekend, he started something new in our house — E now makes her own PBandJs.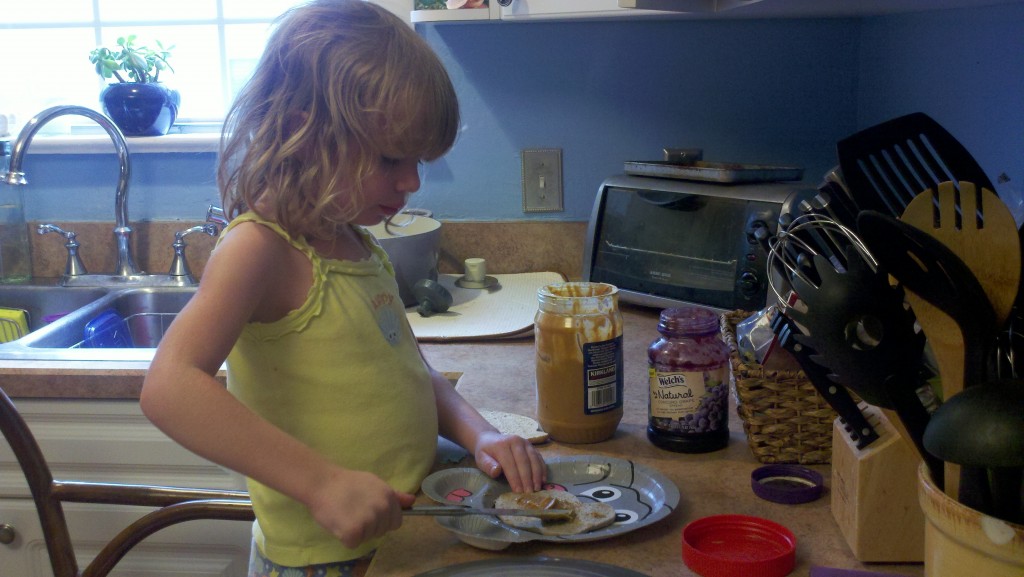 She's actually already better at making them than he is.
Another thing that really struck home with me is how judgmental American moms tend to be with each other, and she puts a lot of the blame squarely in one place — on each of us. I hated to admit how much of myself I recognized in her musings on why we feel the need to be the "best" at everything — how we deliver, feed, educate, clothe, and entertain our children. She's right — motherhood isn't a game. No one is keeping score but you. So lay off yourself and remember that we're all doing the best that we can do and frankly, it's probably 100 times better than you think.
Even if our lazy, American kids are eating chicken nuggets compared to the French children's roasted salmon with haricots verts on the side. Brats.
But don't get me wrong, she's still insufferable, particularly with her fangirl love of the chic French moms. Someone at my book club described her as a girl who wants to be popular in high school and just tries to emulate the "cool" girls without question or without trying to be herself. She seems to take a lot of what the French moms say as gospel without really looking at it with a critical eye.
And you'll go crazy when you see how much support working French mothers have in terms of childcare and flexibility. Le sigh.
I only finished about half the book and eventually I may finish it. I actually wish I'd read it when I was pregnant and first had E. rather than now. I think her most powerful points and insights are aimed at the moms themselves and the pressure we put on ourselves. By now, I've already started to lay off myself but Mother of a Newborn Jackie really needed to hear some of these things. She was one high-strung, emotional wreck.
If you want a much more thorough review of this book (and one that I entirely agree with) head over to Michelle's blog and read her take.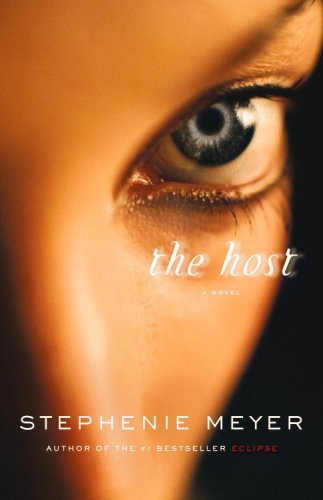 How on earth did I get sucked into another Stephenie Meyer book? I hesitate to admit this for fear that you will never listen to any of my book recommendations again, but I like the Twilight series. I'm sorry, but I do! Oh, I also hate love it, too, and I think Bella is a horrible role model for girls. But I just can't help but get sucked into the books that remind me so much of the all-consuming, heart-wrenching feelings of a first love. Those books brought back so many memories (and not necessarily good ones) and wouldn't we all want someone just a little bit like Edward to adore us, every clumsy fault and all?
But this isn't about Twilight. I started reading "The Host" because a friend lent me a digital copy of it. I thought it'd be a good travel book while I was on my trip last week. If I had realized that it was as long as Meyer's other books (619 pages) I might not have started it until later in the summer because once I started, I couldn't stop.
Here's the synopsis:
The author of the Twilight series of # 1 bestsellers delivers her brilliant first novel for adults: a gripping story of love and betrayal in a future with the fate of humanity at stake.

Melanie Stryder refuses to fade away. The earth has been invaded by a species that take over the minds of their human hosts while leaving their bodies intact, and most of humanity has succumbed.

Wanderer, the invading "soul" who has been given Melanie's body, knew about the challenges of living inside a human: the overwhelming emotions, the too vivid memories. But there was one difficulty Wanderer didn't expect: the former tenant of her body refusing to relinquish possession of her mind.

Melanie fills Wanderer's thoughts with visions of the man Melanie loves-Jared, a human who still lives in hiding. Unable to separate herself from her body's desires, Wanderer yearns for a man she's never met. As outside forces make Wanderer and Melanie unwilling allies, they set off to search for the man they both love.

Featuring what may be the first love triangle involving only two bodies, THE HOST is a riveting and unforgettable novel that will bring a vast new readership to one of the most compelling writers of our time.
OK, you know what's hilarious. Until I just copied and pasted that description, I thought "The Host" was another young adult novel. It did NOT read like an adult novel to me. The "love" scenes are very chaste and made up mostly of innuendos, rather than actual descriptions of passions.
This description also makes it sound much more like a love story than it actually is. If anything, it's a love story to humanity, rather than one person. I'm not a big science fiction reader but I found the premise fascinating. The book is filled with descriptions of how these "souls" have inhabited other planets around the galaxy and how they watched in horror as humans destroyed Earth. So they came to, essentially, save it by taking it over with their peaceful, utopian ways.
Much like "On the Island," this was a story of survival under the harshest possible conditions. It reminded me of everything from "Contact" to "Lord of the Files."
Frankly? I dug it. Sure, it could have been half as long. Someone really needs to get Stephenie a good editor. I know I'm an overwriter, but girlfriend just doesn't know when to stop describing a character's every mood shift.
So if you like science fiction and vanilla love stories with a dash of survivalism and mild violence thrown in for good measure, then you may enjoy "The Host" too. Gee, when I describe it that way, I'm not sure why I liked it so much, but it is one of those books that has stuck with me since I finished it.
And like any Stephenie Meyer novel-turned-movie, I'm already hating on the casting (except for Diane Kruger as the ferocious Seeker. She's going to be awesome). They've really picked a young cast. In my mind, the protagonists were a bit older but I guess she knows her audience sweet spot.
Yeah, I'm pretty sure I'll be there opening weekend (March 2013).
Now it's your turn. What good books have you read lately? Have you read any of the ones above? Thoughts?