I know I've been very cranky lately, but the past two nights have restored my joy in this time of year.
First, I made E. one of those personalized Santa videos that you've probably seen all over your Facebook feed this week. It's pretty spectacular. You start here, and you include your child's name, age, where they live, pictures of them, including any accomplishments from the year (I had pictures of E. learning how to swim and from ballet class) and whether you want them on the naughty or nice list.
It's awesome.
Ever since she watched it, she keeps telling everyone, "Santa took a picture of me at ballet and swimming!" Hmmm, sounds a little creepy when she puts it that way, no? Oh well. She loved it.
Tonight, though, was the event she's been anticipating for months — her school pageant.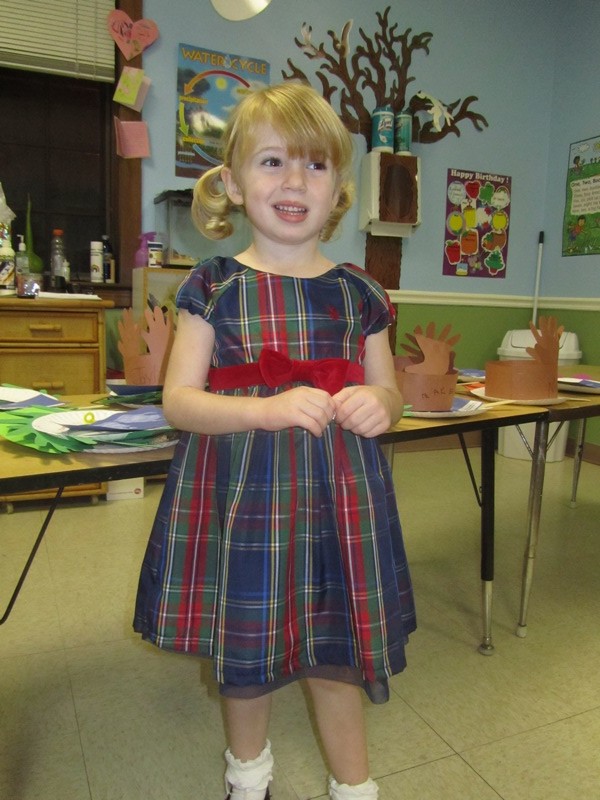 We left her in her classroom and headed down to the school's parish hall to wait for her class to take the stage. First, we got to watch the adorable 2-year-olds. I can't believe it's already been a year since E. was up there for the fist time. Finally, it was time for our girl to take the stage. There was none of last year's nervousness.
Her class sang "Baby Jesus," to the tune of Frere Jacques. There were arm movements and three verses. It's a big production for the 3-year-olds.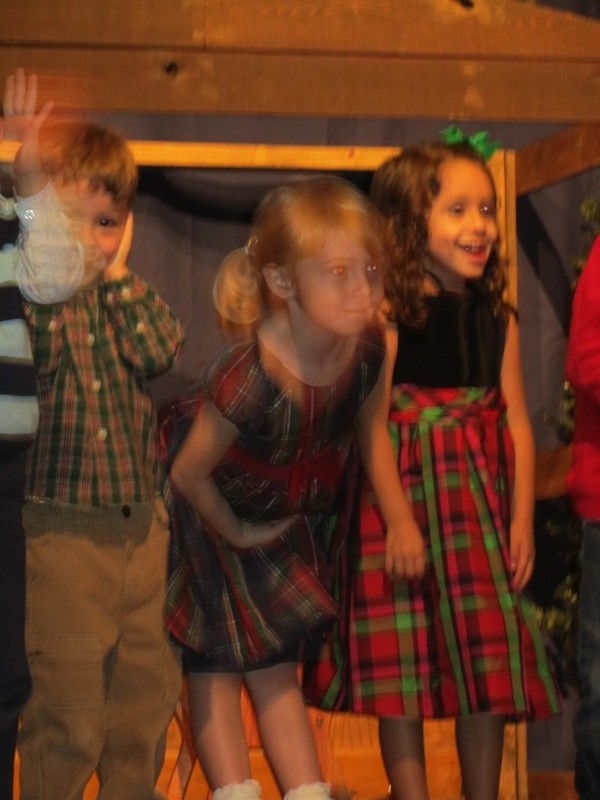 It's blurry, but yes, that's a bow. She was not going to miss her chance to take a bow. After nailing her performance, she was beaming.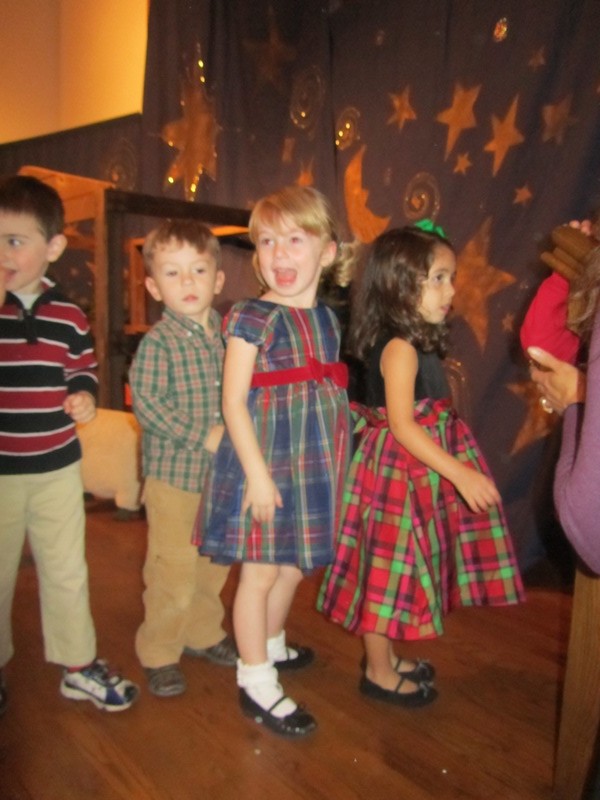 We stayed to watch the pre-K classes perform the Christmas story. I'm pretty sure that DadJovi was coaching E. on how she can land the role of Mary next year.
To celebrate her smash hit, we hit up one of our favorite Central Florida holiday traditions — visiting a house that puts the Griswalds to shame.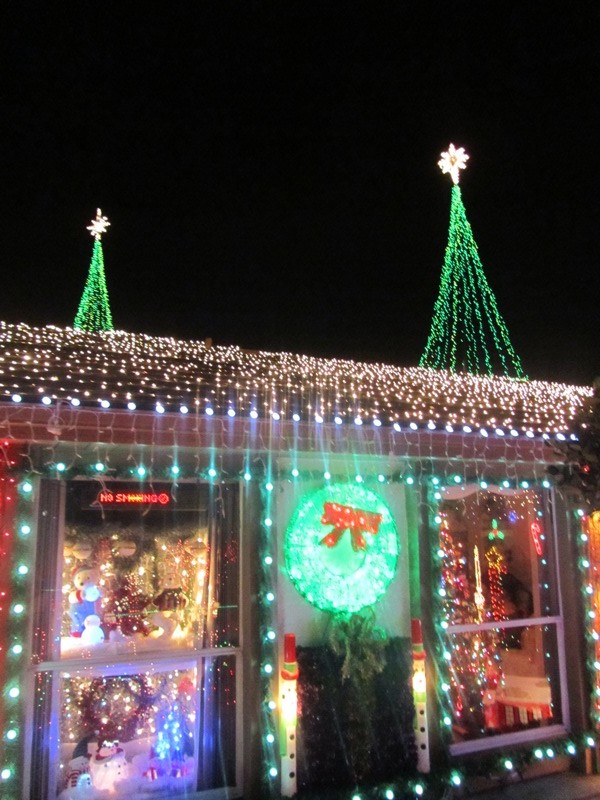 We even had company — we picked Katy up along the way since the house is in her neck of the woods.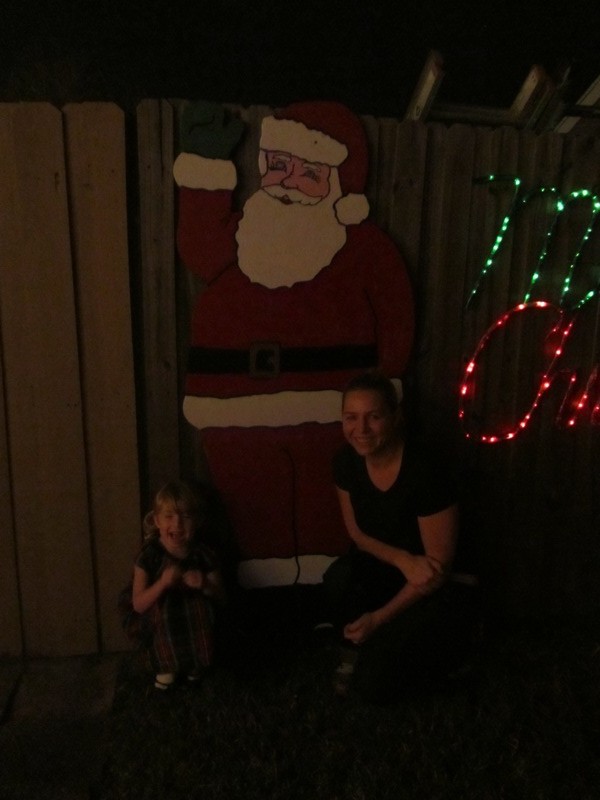 The house features an eclectic collection of old, kitschy Christmas decorations, like these plastic gems:
… and some newer decorations, like a merry-go-round and this see-saw, which was E's favorite thing.
As you can imagine, the house draws a huge crowd now. There's even someone directing traffic, which is clearly needed since we saw a Hummer limo drop off a load full of people and a nursing home shuttle making the slow drive around the block.
The whole block has taken the "we might as well join them" attitude. We parked our car and walked around checking out all the houses. There were two highlights — two homes transform their garages into villages winter wonderlands.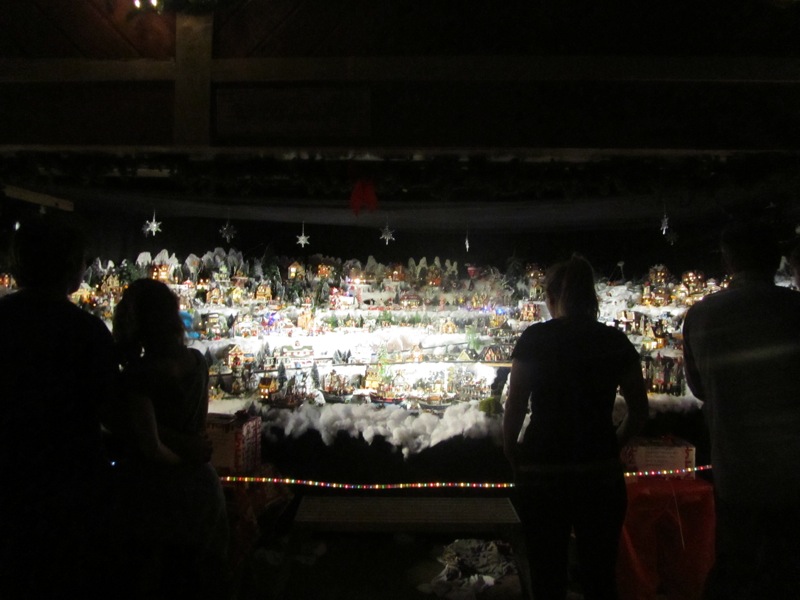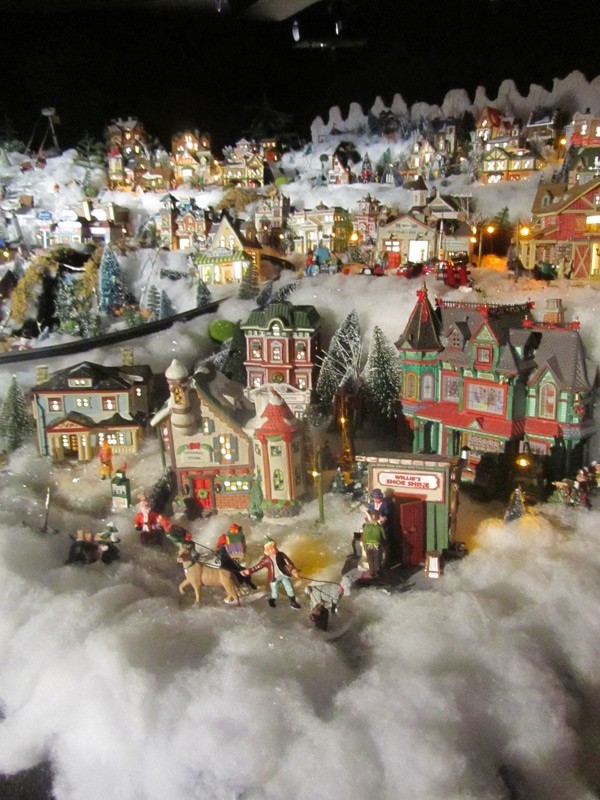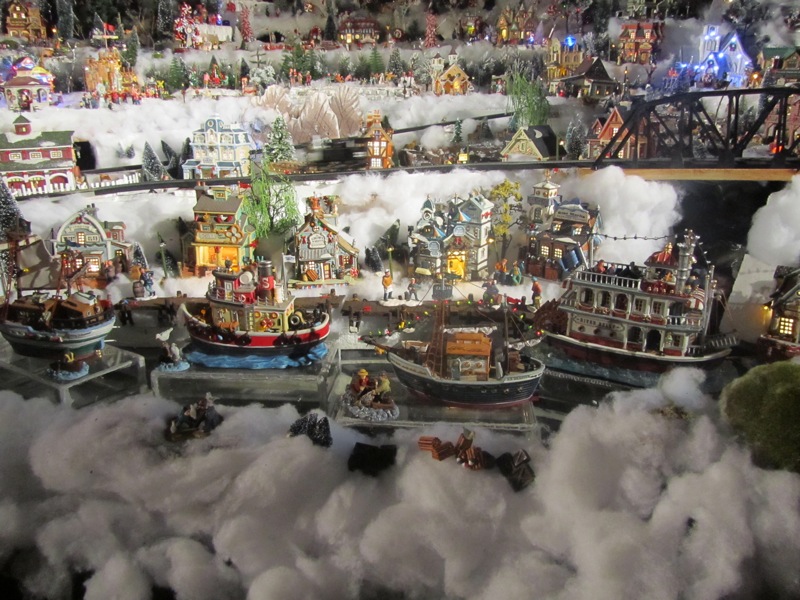 They were unbelievable. There was moving trains, moving skaters on ponds, a working ski lift, fountains, a Santa floating around in a hot air balloon and much, much more. The owners told us it takes them three months to set everything up!
One of the houses also had "snow" falling in the driveway for all the kids. I hope E. enjoyed frolicking in "snow" in just a dress. In just a couple days, she's going to be dressed from head-to-toe if she wants to play with snow in Pennsylvania.
E. thought it was hilarious that I had "snow" in my hair.
Ahhh, tonight was just what I needed to kick my butt into the spirit. The fun continues tomorrow with E.'s holiday ballet recital, and then Sunday morning we're Pennsylvania bound!
I'm not sure if I'll check in from Pa or not, but if not, best of luck for surviving the final week before Christmas! And do yourself a favor, try to find something that lets you truly enjoy the magic of this time of year. It'll do you wonders.
Do you hang lights outside your home? What's the craziest Christmas house you've ever seen?