I have a feeling I know what my husband and I will be doing for the next several nights. This …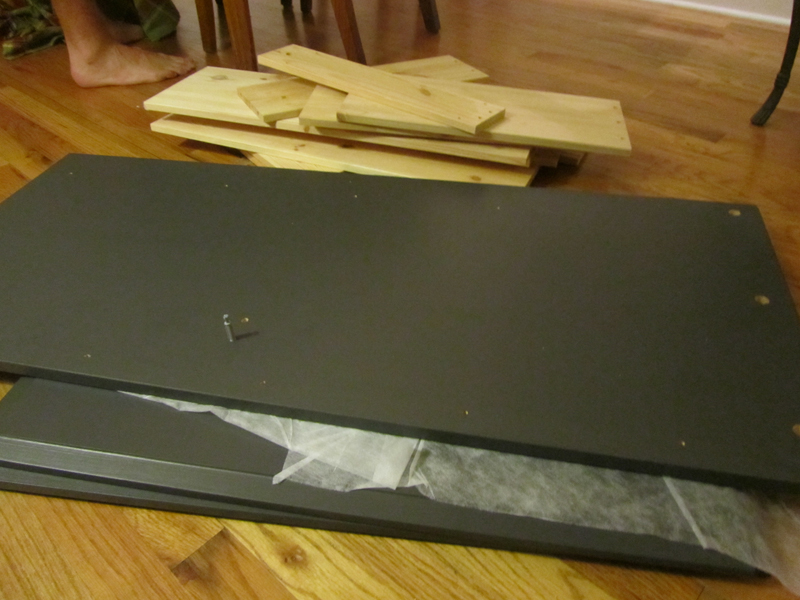 … and don't forget about this hot mess …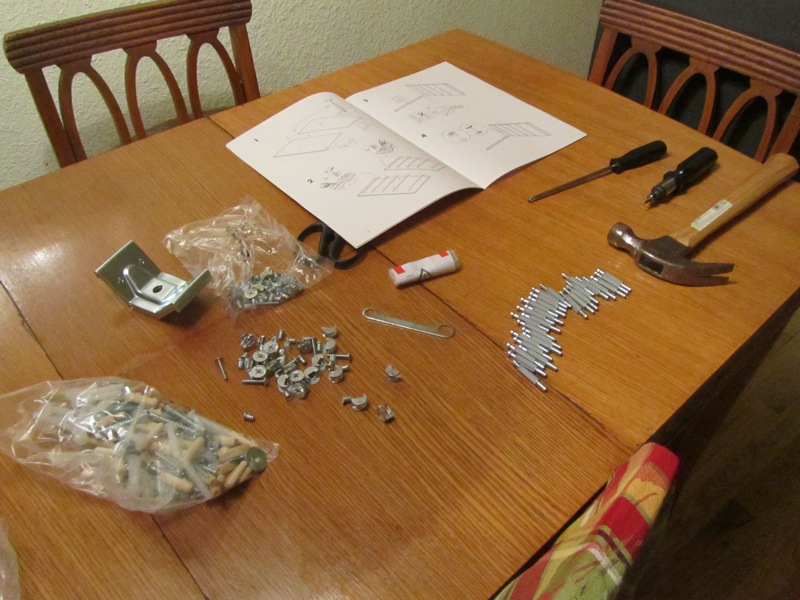 With its 23-page instruction manual, I have a feeling we're in over our heads. As we started unloading the two boxes, I suddenly remembered my long ago vow to NEVER, ever again build another Ikea dresser. I hate when past Jackie screws present Jackie by not remembering crucial information like this when it really matters — in the Ikea store when I'm convincing DadJovi that, "This won't be that bad. We can totally knock this out this week." Why are you such a liar, Jackie? Why???
We don't have much of a choice, though. E's current dresser, which is a family hand-me-down, fell apart this week. The drawers collapsed and there is splintering wood everywhere. It looks like something in those "Don't do this at home" baby-proofing manuals.
As soon as DadJovi gets done putting E. to bed, this is what our Monday night has in store for us. In theory, this is what the end result will be:
Along the way, I expect we're going to look a lot like the guy on the left.
And I'm calling total bullshit on the picture on the right. There's no way we'd get a satisfactory answer by calling Ikea. Don't get me wrong, I sincerely love that Swedish emporium. But effective step-by-step instructions by phone? Well that just doesn't seem likely. Maybe he's smiling because he's calling them to inform them that the instructions have finally driven him insane. He doesn't care anymore because a padded room, free of the 2,567 screws awaits him.
I'm hoping we gain a dresser out of this without losing a marriage in the process. This could be the true test of our love.
If you don't hear from me, send help … and some Swedish carpenters!