Happy Halloween! What better way to celebrate than with some gross ghouls?
We have a new obsession in our house — the AMC series "The Walking Dead." I'm not sure how we missed watching this from the beginning, but this week, we made up for lost time. As soon as we FINALLY figured out Netflix streaming (good-bye DVDs!) on our Blu-Ray player, it was the first series we started.
And it exceeded expectations.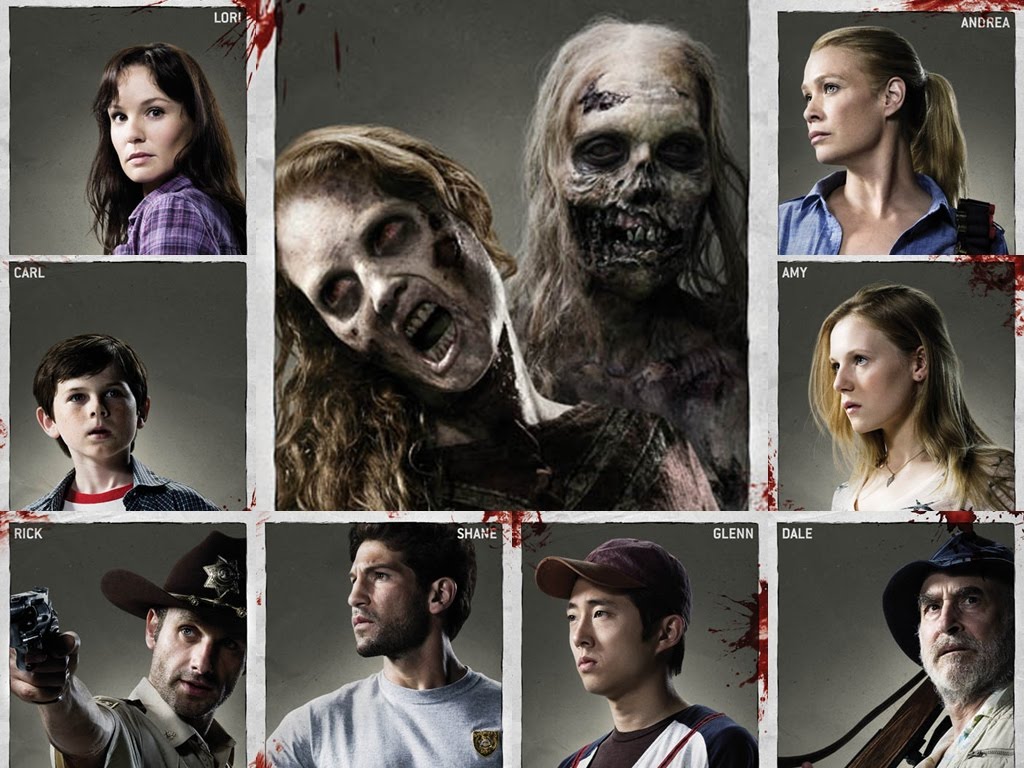 I can't believe how solid this show is. From the acting to the special effects, it is so much fun to watch. I just can't believe how gory it is for a basic cable show. I'm shocked it's not on HBO or Showtime. It certainly gives "True Blood" a run for the money in the gratuitous violence scenes. And I love it.
This week's mission is to start watching season 2. I'm almost a little sad we're going to have to wait week-to-week for new episodes since the new season is only three episodes in. I like to tear through things when I get on a kick (remember my True Blood marathon weekend?).
I know the rest of the world has been obsessed with zombies for awhile now. But given our new appreciation for the undead, we were even more excited by the treat at Downtown Disney this weekend — the Zombeats, a zombie drum corps. Awesome.
First they marched from Pleasure Island to the Lilypad Stage in front of Fulton's Crab House (by the way, it's not really a "stage" — just a bunch of flower pots. I'm pretty sure there used to be a stage there, once upon a time. Maybe they just bring it out around Christmas).
But once they got there, they put on one heck of a show. Leia was mesmerized.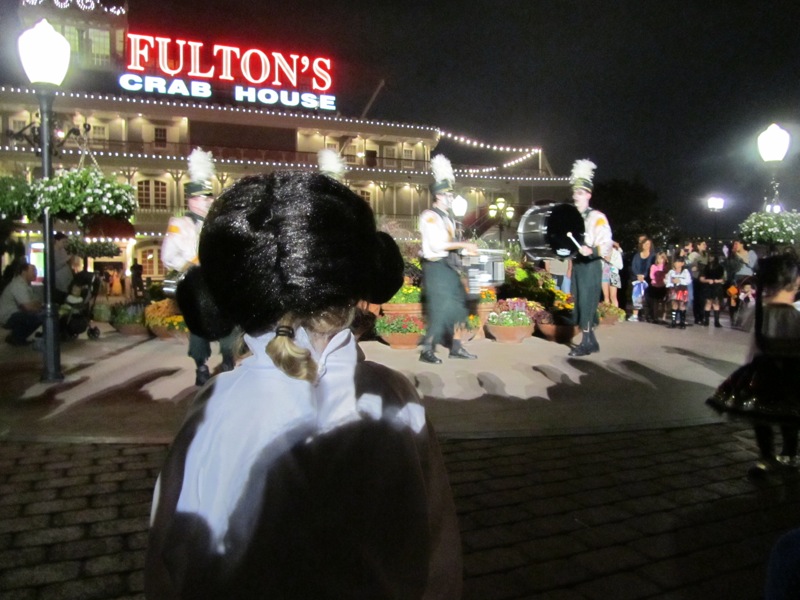 By the way, don't you love the blonde pigtail sneaking out from beneath her Leia wig? If the characters in Star Wars had rat tails (remember those?), this is what they would look like.
And my little performer wasn't content to just stay on the sidelines. She didn't need much prodding from the zombies to join the show, especially after she saw another girl pick up the drumsticks.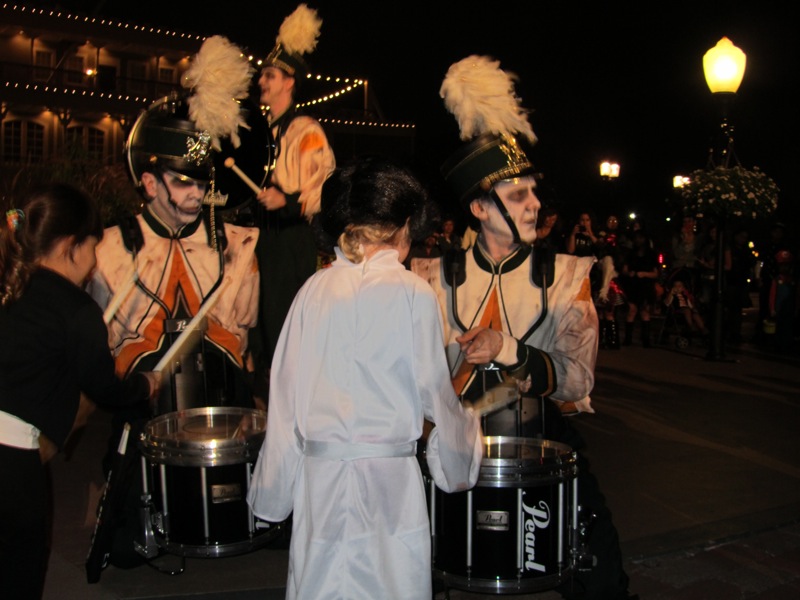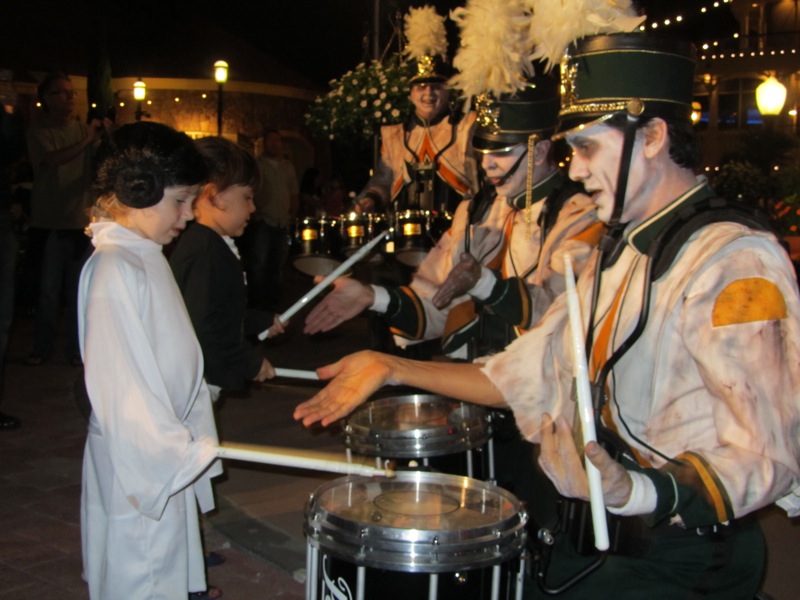 I know it's a little corny, but it's moments like this that make me love Disney. Everyone goes out of their way to create special memories for families. Where else would performers allow two toddlers to join in, without missing a beat?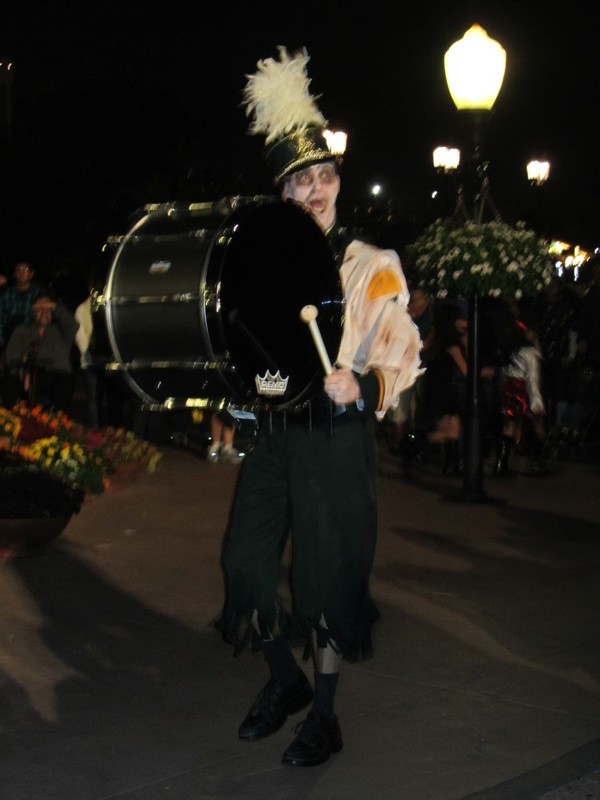 Who knew zombies could be so loveable?
Move over vampires and wizards, a new species of monsters are moving into my heart.
And thank you Downtown Disney for once again, unexpectedly, delivering a fabulous evening. We've never had a bad time there. Between the restaurants, the train and carousel rides and the toy store, it's always a fun, simple night out for us. And with entertainment around every corner for the holidays, it's even better than usual. This weekend, we just went for dinner and instead enjoyed zombie bands, wandering pumpkinhead men and very cool moving witch statues. Can't wait for the Christmas fun!
Have you seen "The Walking Dead" yet? If so, avoid spoilers for those who haven't yet, but do you agree that Shane sucks? He makes me so angry! Team Rick all the way. And what other zombie movies, shows or books should I check out?