Know what I realized? Sometime over the past few days was my one-year blogiversary! And know what made me realize that? This:
Every six months, we mark E's growth on a wall in our house. We started doing it on her 2nd birthday (I wish we had thought to do it sooner!). And when we sent her to the wall last night, I suddenly remembered that this tradition was the subject of one of my very first blog posts, The Incredible Growing Toddler. Check out the monster growth spurt she had from 2 to 2 1/2.
At least she finally has some hair! We started the tradition because it's something DadJovi's parents did with him growing up. What's fun is that his markings are still on the wall at his dad's house, so now we measure E. there too!
I love doing it though because it's always surprising to me to see just how much she's grown in six months.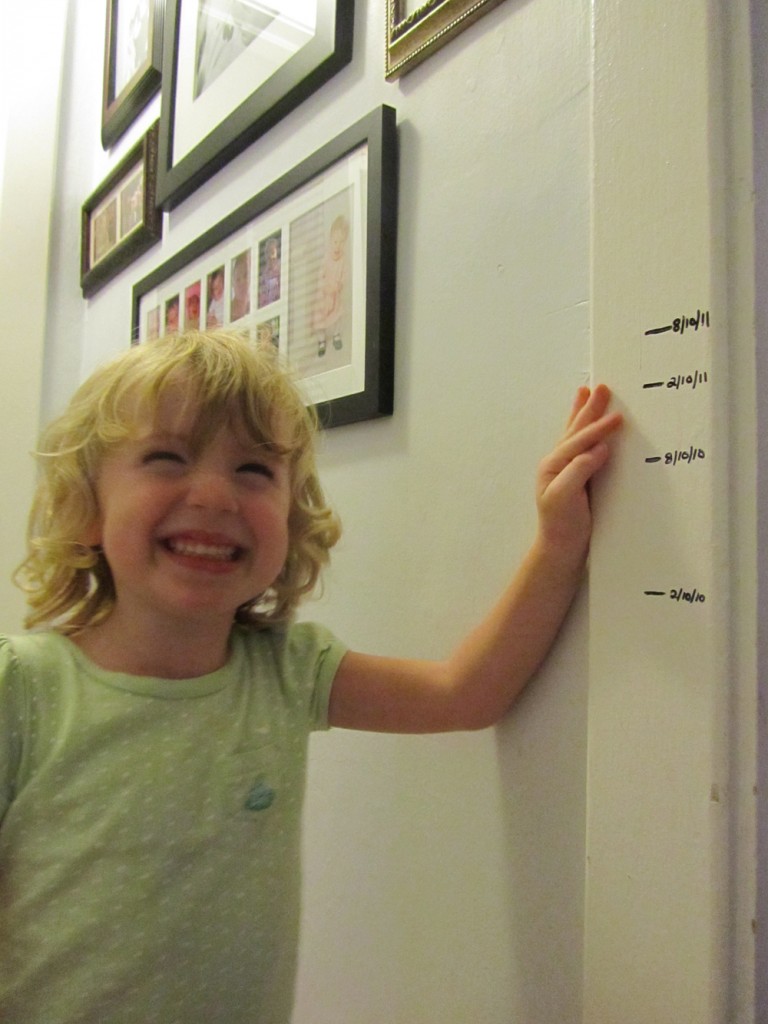 The only downside was explaining to E. that this does not mean that she's 4. She now associates it with her birthday (since she remembers doing it on her 3rd birthday) so she could not understand the concept of half-birthday.
Stop rushing me, child! You're growing fast enough. I can't handle how fast it's all going. Sob.
How do you mark your child's milestones? And is my child growing at a freakishly fast rate?