Someday, I'd really like to go to Mardi Gras. No, I have no interest in flashing for beads (and I don't think anyone else wants to see that either). But I have some friends who live in New Orleans, and I'd love to join a Krewe for the week, dig into some King cake and just enjoy the music and spectacle of it all.
Until then, we'll have to make do with our own Mardi Gras.
E.'s preschool is having its Mardi Gras parade tomorrow so we were encouraged to decorate her bike for the event. Who am I to let an opportunity for purple, sparkly decorations go by unnoticed?
Tonight after dinner, we cranked up the Dirty Dozen Brass Band and had a N'awlins style decorating party!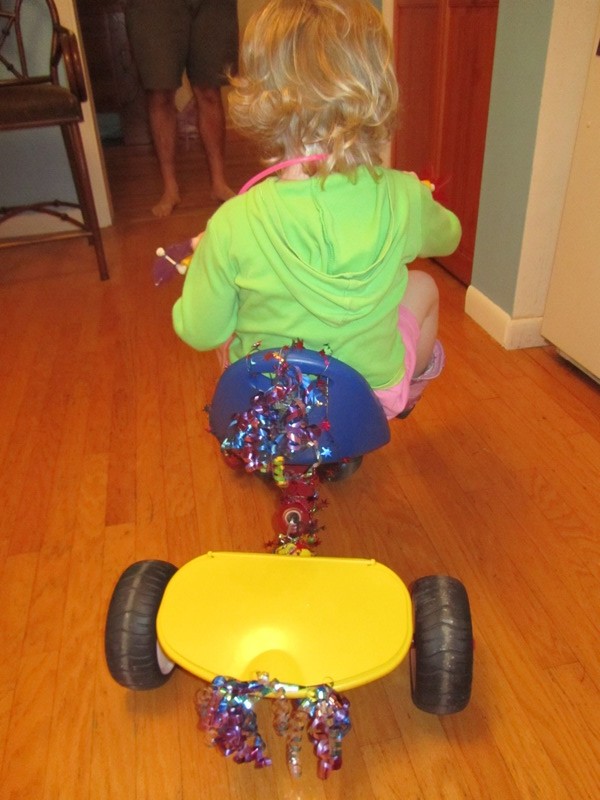 Clearly she's been studying up on the history and customs of Fat Tuesday. How else would she know that pink cowgirl boots are the perfect accessory for a short pink skirt? It's a good thing we're not in trike-riding distance of Bourbon Street.
Laissez les bons temps rouler!