This coming summer will be the first time we have to coordinate a summer full of camps. It's been as obnoxious, frustrating and expensive as it sounds to get it all arranged.
I've been so stressed trying to schedule a nine weeks of activities that I completely overlooked the immediate future: Spring Break. E's school (and all of Orange County) is closed March 21-March 28. We have a couple days scheduled at the Orlando Science Center with friends, but the rest of the time she'll be going to Camp Gigi (aka my mom is flying down to hang out with her for a few days).
I always try to find activities for them to do while I'm at work, and this year the perfect opportunity jumped into my lap: Airheads!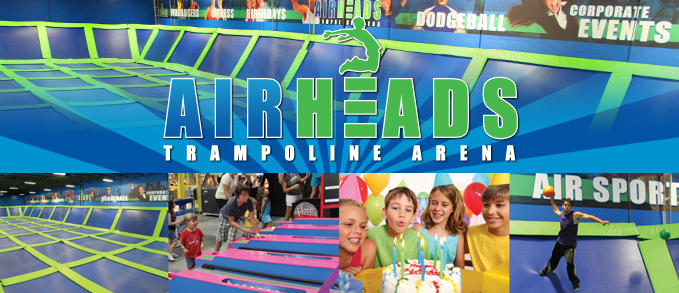 And we want you to join us!
One lucky MomJovi reader will win TWO unlimited jump Spring Break Pass to AirHeads' Orlando location. And if you're spending spring break working like me, you can ease some of that working parent guilt by taking advantage of the extended Spring Break hours.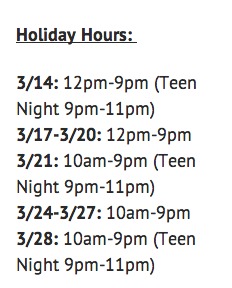 The jump passes are good for 7 days after you active them. Just fill out the Rafflecopter below and tell me if you love practicing old cheerleading moves on the trampoline like I do (OK, fine, you don't have to answer that specific question). Easy peasy.
a Rafflecopter giveaway

I hope to see some of you out there channeling your inner Kriss Kross (or House of Pain, if you prefer) and join me for some JUMP! JUMP! fun.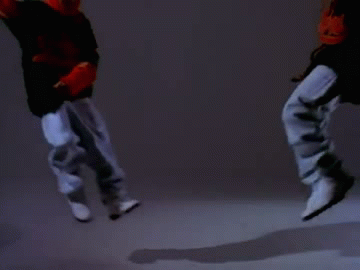 This week, you also have the opportunity to plus your fun.
Just follow @AirHeadsUSA on Twitter and use the hashtag #JumpFree4Life as many times as you want (each time is an entry). One person will win a free pass to jump for life for you and a friend, PLUS a free birthday party!
Disclosure: I was provided with two one-week jump passes of my own in exchange for hosting the giveaway. I was not otherwise compensated, unless you count the opportunity to get "Someofyoutrytorhymebutyoucan'trhymelikethis" in my head.