Sorry friends, but you're going to get the obligatory first-day-of-school post. But I promise cute pictures like this: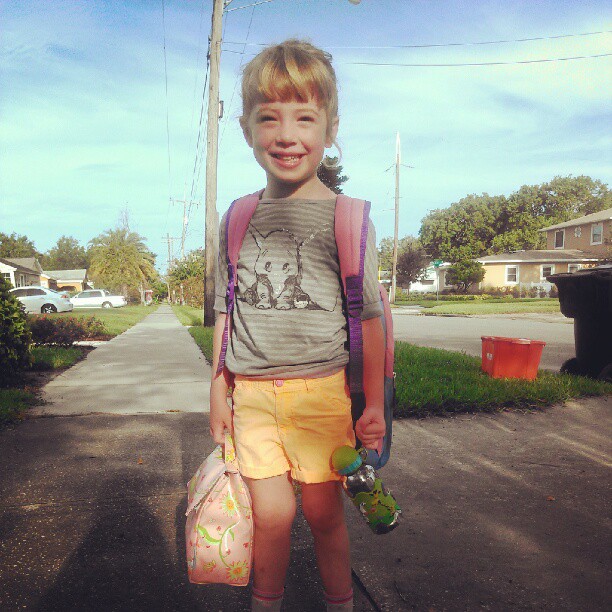 Clearly I'm biased, but c'mon with that face. Could she BE any more excited (said in Chandler Bing's voice)?
This wasn't just any first day — it was the first day of PreK. Know what that's short for? Pre-Kindergarten. Can someone please explain how we've gotten to this point already?
To celebrate such a milestone, E. got the works for her first day. For starters, she got a brand-new backpack to carry all her nap stuff (not that she ever sleeps during naptime).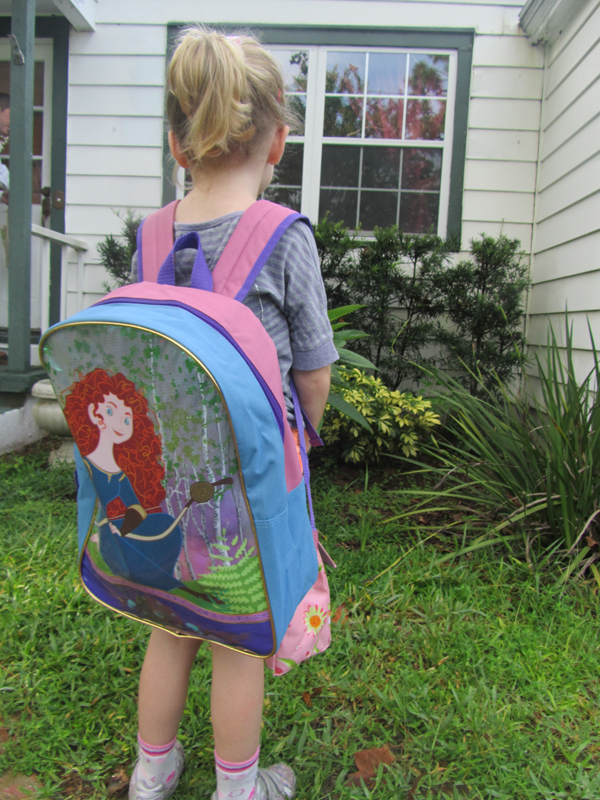 Since you may recall that Merida is a princess I can finally get on board with, I wholeheartedly approved of her backpack choice.
For the new year, E. also picked out a new pink fairies lunchbox and I surprised her with a new water bottle that features her current favorite animal, an elephant. I hope she's always this easy to please.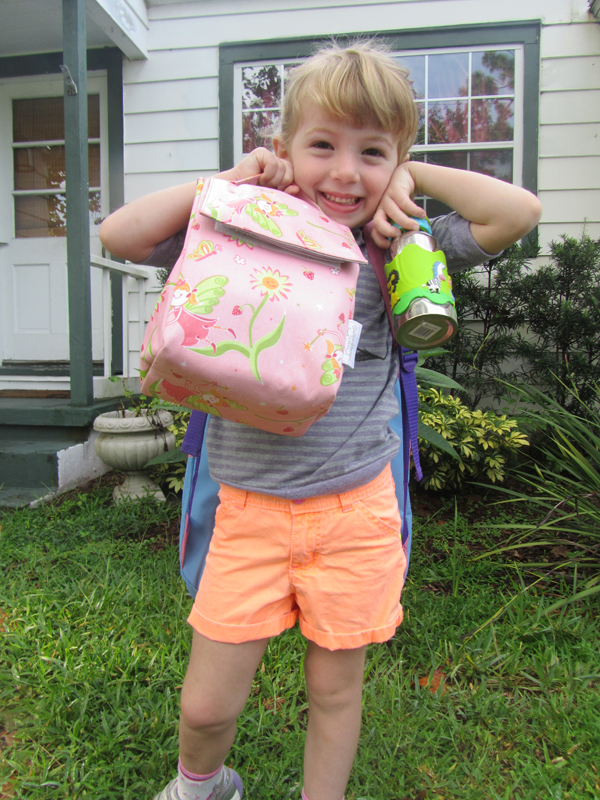 Her most prized new back-to-school treat, though, is her shirt, featuring Dumbo. She's already plotting when she can wear it next.
After she posed for all of Mommy's photos, it was finally time for the big event — school!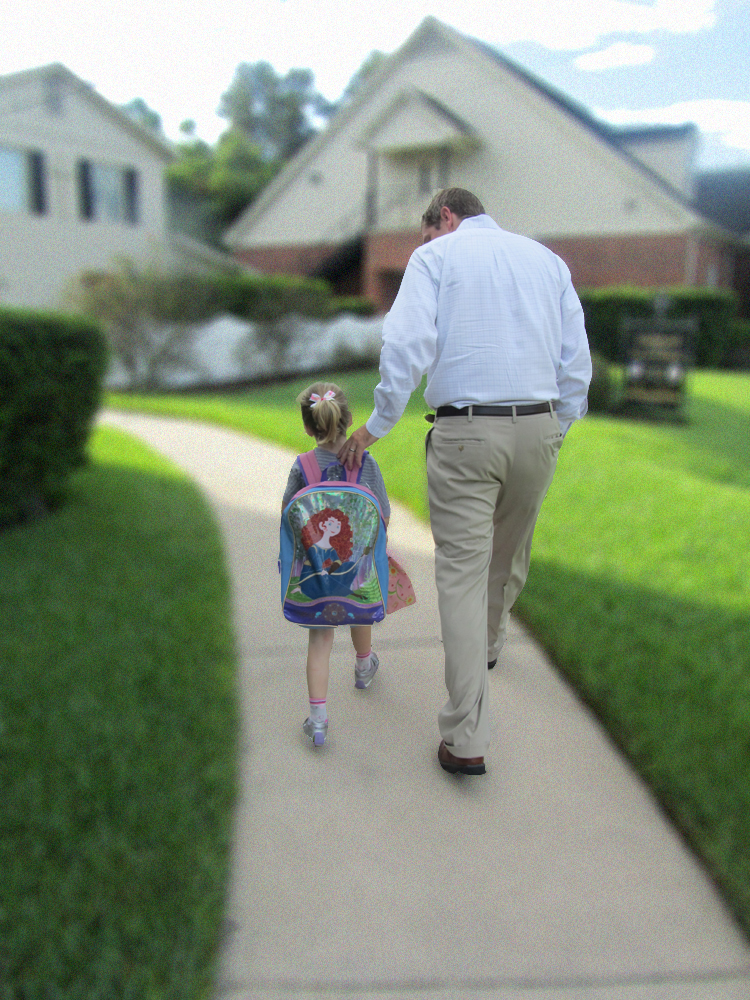 E is at the same school she's been in since she was 2 but this year, she's finally one of the "big kids," as she calls them. I don't know if it's really hit her yet that she's now the big kid. It's a little bit like the moment I experienced when E. was about 1 and I had the startling realization one day that I was someone's mom. Of course, I knew I had a child, but when you think about it in reverse — you're someone's PARENT — well, it can be a little trippy.
I've now gotten used to the idea and so far, she's adapting beautifully to being the big kid on campus. She rushed into her new classroom, gave her new teacher a big hug (she knows her from aftercare) and immediately found one of her best friends, I.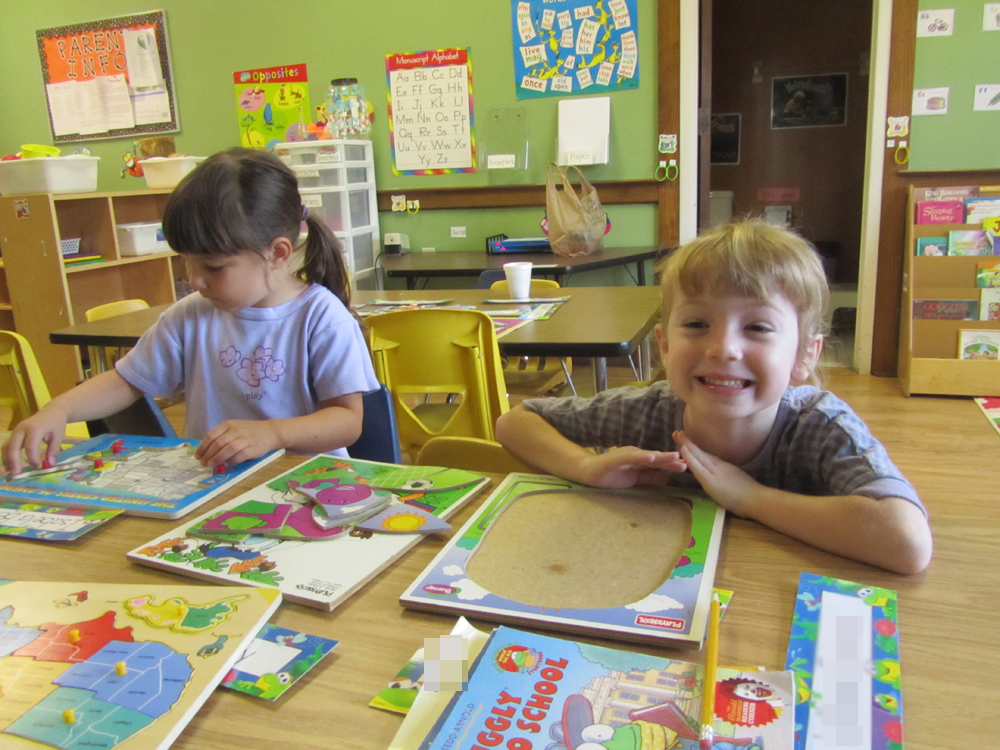 I. is our friend from the neighborhood. DadJovi and I.'s dad play poker together every month, and we spend a lot of time with them. I. made the switch to E's school for PreK, so E. was very excited to see her there.
Yup, time isn't just marching it. It's hauling ass.
I know E. is quickly growing up. I do. But why does she have to keep reminding me? Case in point. We went to Magic Kingdom for dinner on Saturday night because our summer blackout period is finally over! We were only there for a couple hours, so we only had time to do a few things. As we rushed up Main Street to try and snag some Peter Pan Fastpasses (it's still her favorite ride), she suddenly said, "Mommy, can we stay and watch the show?"
The show is in front of Cinderella's Castle, and before the summer, E. was still terrified of it because of its finale fireworks. But who am I to say no to overcoming fears? At first, she wasn't so sure.
But then she saw some old friends …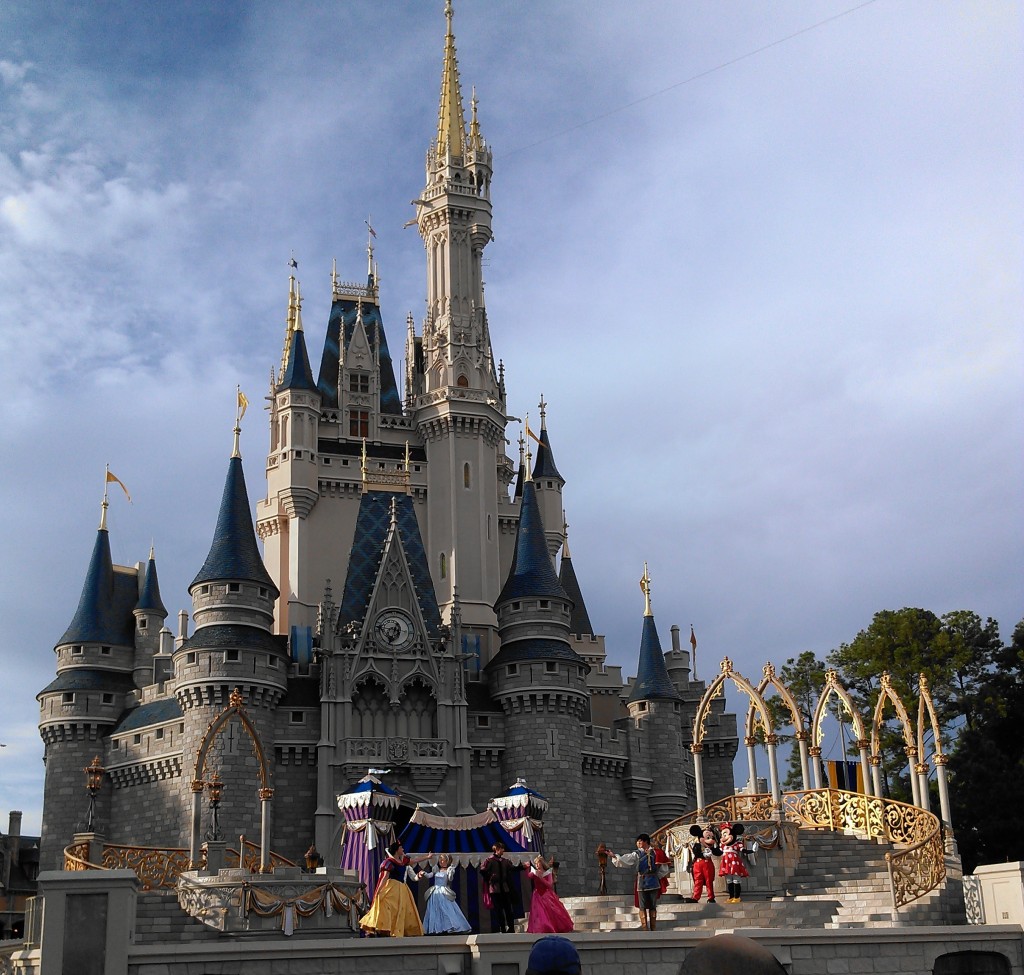 … and all was right in the world again.
She wasn't done having big-kid moments at Disney. The day we'd been dreading finally arrived — she no longer wanted to sit with us on a ride. She wanted to pilot Aladdin's carpet all by herself.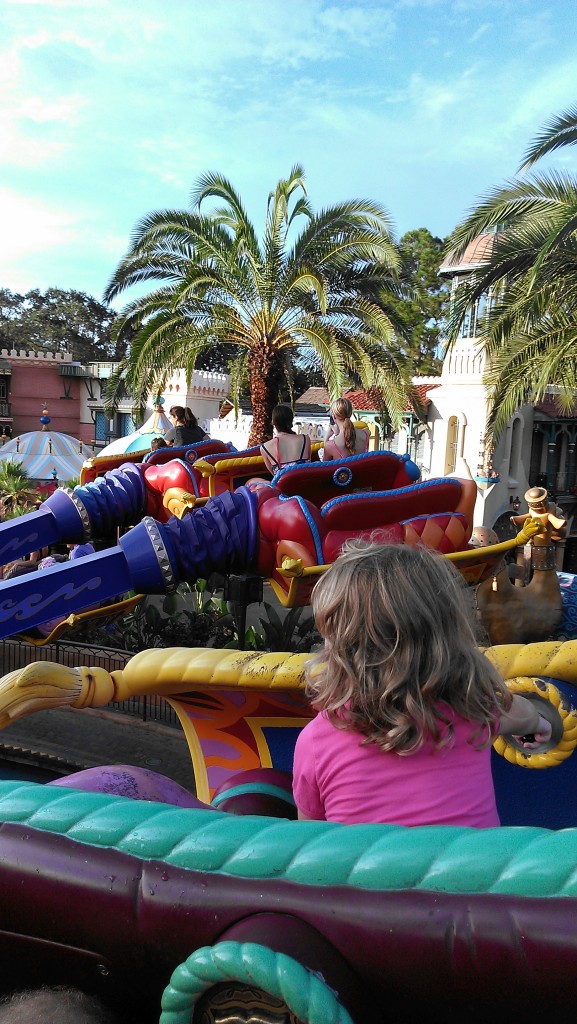 One day she's going on Disney rides alone, the next day she's getting married. OK, maybe I'm getting ahead of myself but we did witness a marriage proposal on Main Street USA right before the Wishes fireworks.
So sweet. Sadly I missed the money shot because my purse is cesspool of juice boxes, granola bars and sunscreen but what tipped me off that it was about to happen was the official Disney photographer on Main Street was suddenly manning a guest's video camera. It was a very cool moment, and everyone applauded when she said yes. It's the first time I've ever witnessed a public proposal.
But of course it made me cry because I witnessed it with my sweet, sleepy 4-year-old and I couldn't help but imagine that before I can even fathom it, our girl may be finding the love of her life too.
For now, her father and I are treasuring every second that we're still lucky enough to hold that title.
What was your favorite lunchbox? And have you ever witnessed a marriage proposal?