Is it just me or does it seem the whole world ran races this weekend? First off, a HUGE congrats and major props to Michelle, Paula and Carolina for completing their first marathons! You go girls! It was so exciting to track you virtually and I can't wait to see you in person to hear all about the races.
And no, it sadly did not inspire me to sign up for any major distance runs. I think my perfect "long-distance" race would be a 10K. I did the Winter Park one last year and it was great. Why aren't there more 10Ks in Central Florida? 5Ks just always seem a waste of a lot of money.
Speaking of races, DadJovi did one this weekend — sort of. He was the bait.
He agreed to do this as a favor to his colleague, whose wife is very active with the South Lake Animal League. For this weekend's Tower 10 Miler and 5K in nearby Clermont, my husband dressed up as a dog and every runner who passed him got a raffle ticket for a prize drawing (it worked on the honor system).
E. found the whole thing so hilarious that she had to strike a saucy pose just to try and outshine her daddy.
The race started at the foot of the Citrus Tower in Clermont. Know what Clermont has? Hills. Lots of them.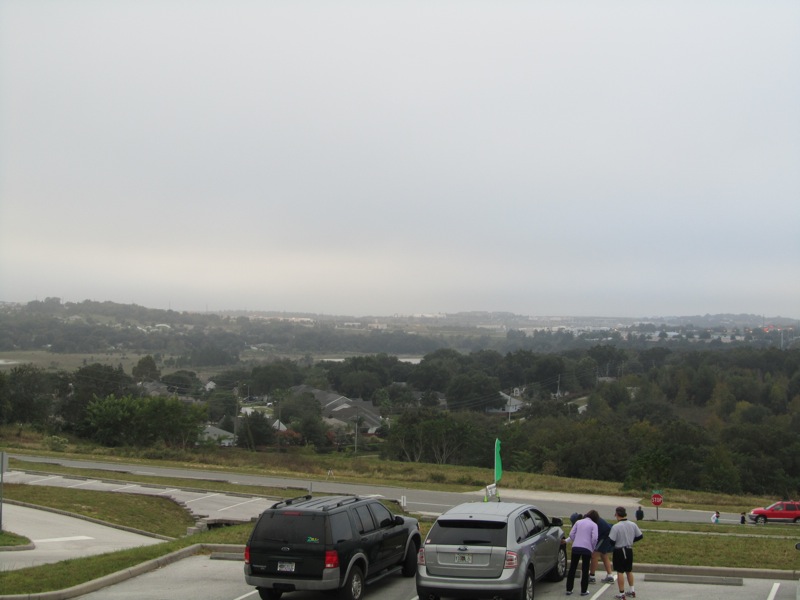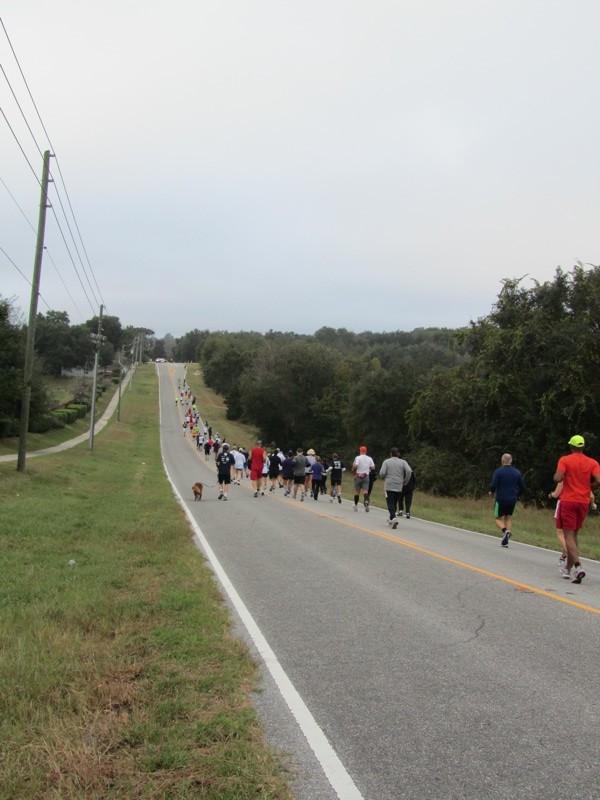 Someone didn't seem to mind the hills too much, though.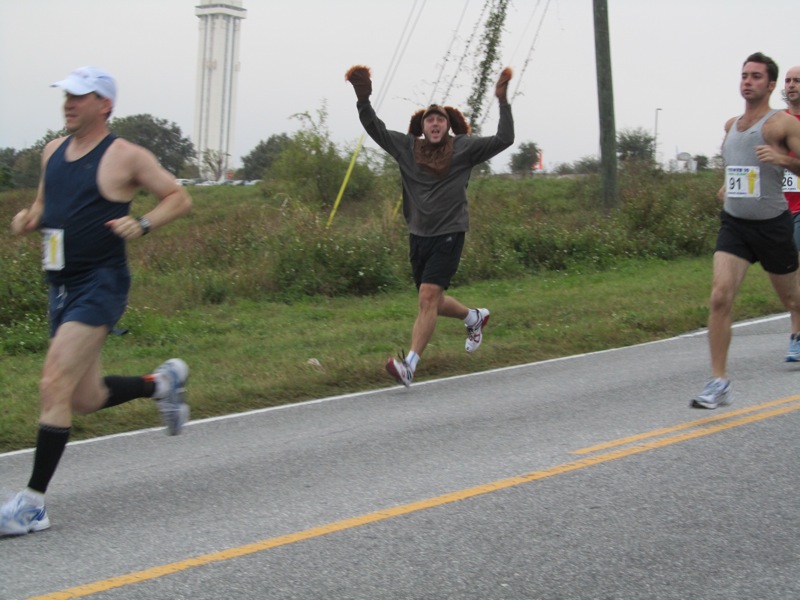 He started with the 10 milers and ran to the 5K turnaround point to wait for the next wave (the 5Kers) to reach him. I'm not sure how much he actually ran with all the back and forth but he had a lot of fun.
E. kept asking, "Where's my Daddy Doggy?" To pass the time, she did some wind sprints.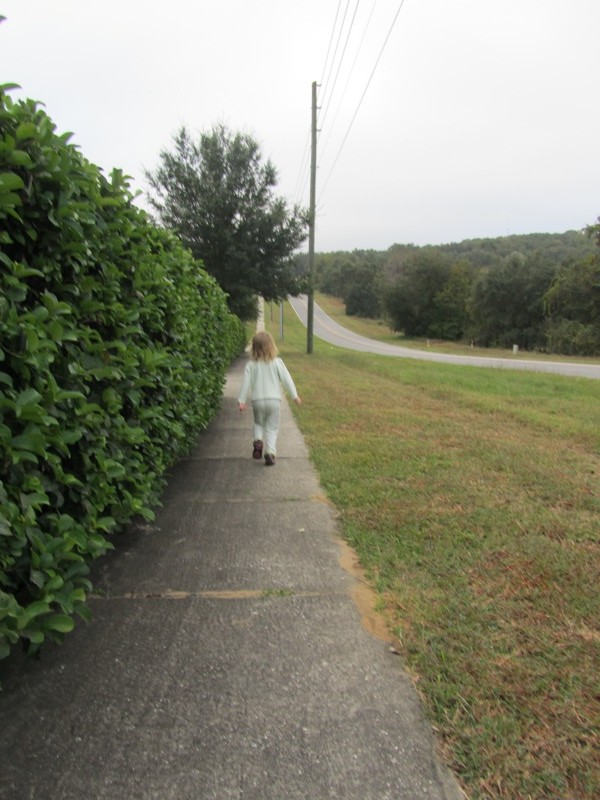 We finally spotted him coming up the hill and taunting encouraging his fellow racers.
E. decided to finish the race with him. I know that a) she's my child and b) I'm not a strong runner, but our girl can RUN. She loves it and seems to have pretty good endurance.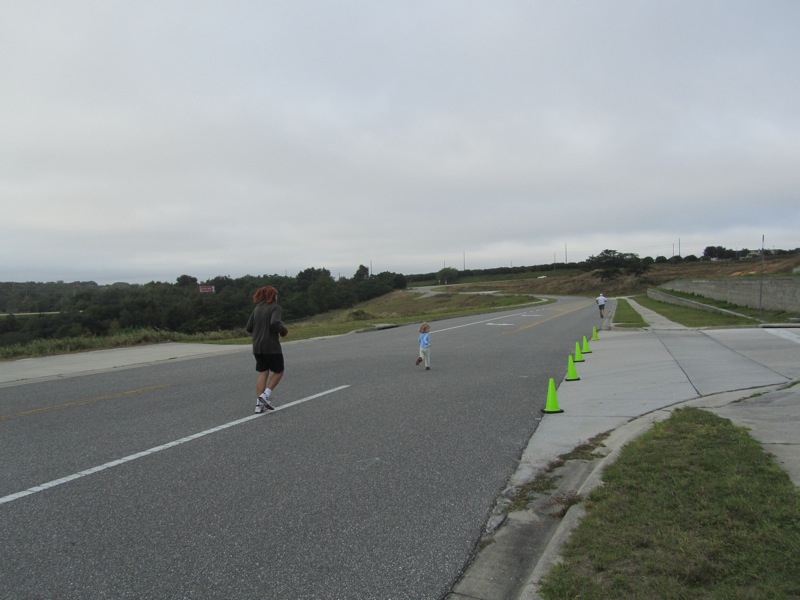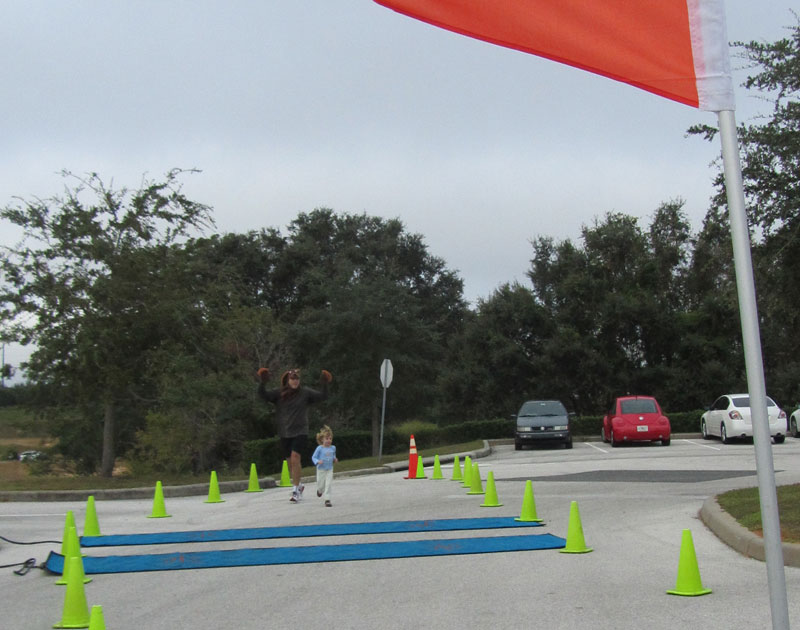 Then it was time to spend some quality time with the real stars of the day — the adorable dogs up for adoption at the South Lake Animal League, a no-kill shelter. There were some sweet pups there! It was REALLY hard to leave without one.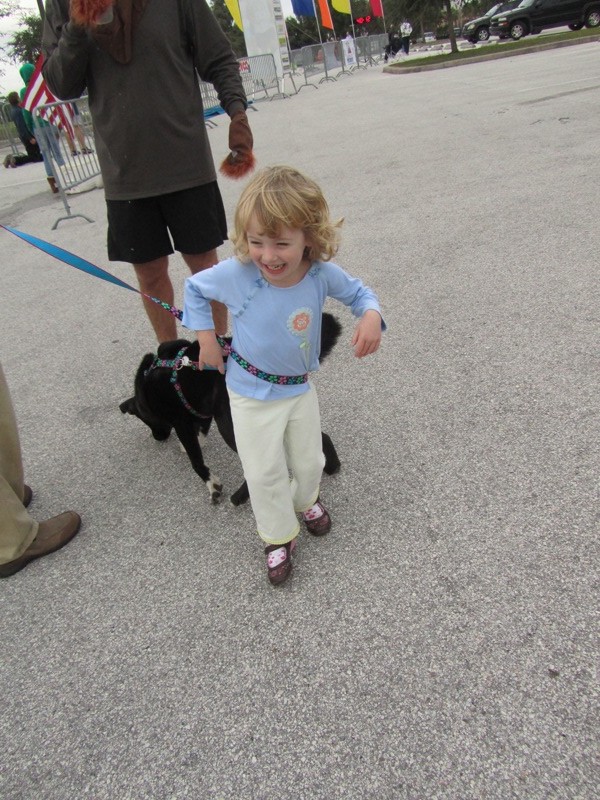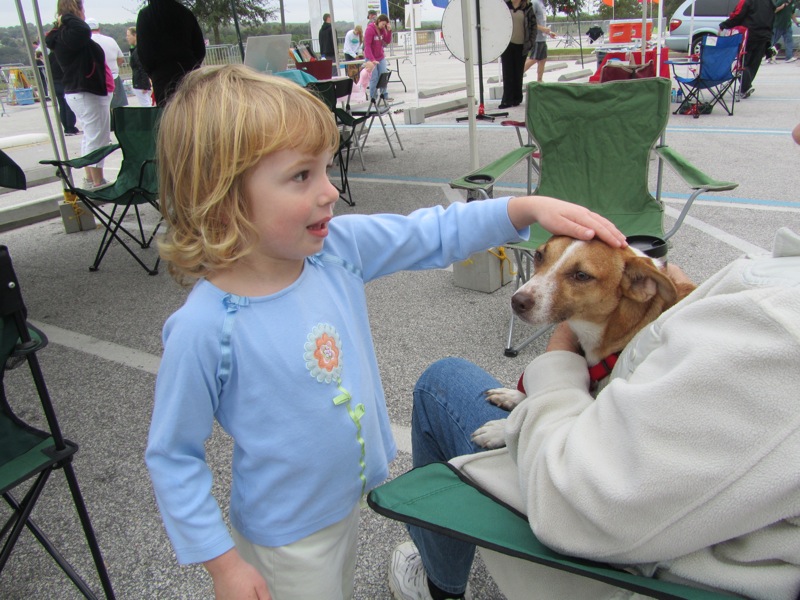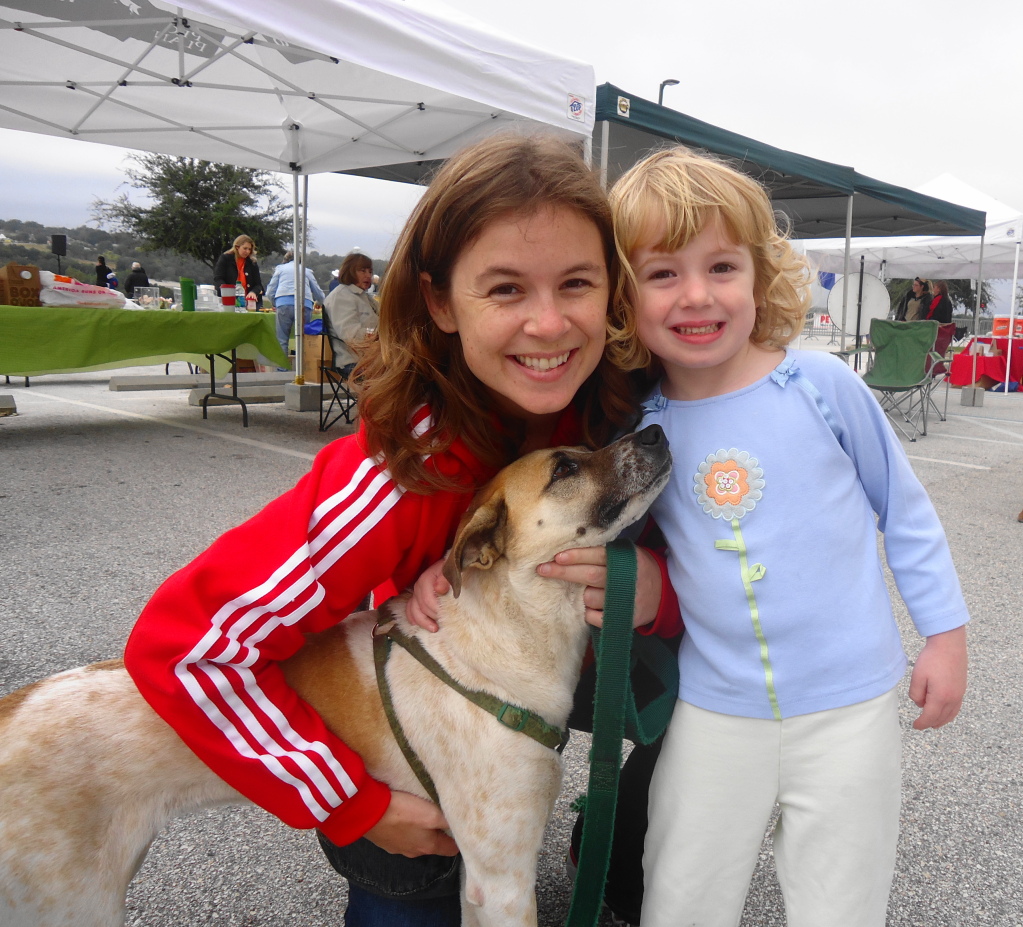 But we're still not over our dogs yet, so I think it's going to be a long time until we're emotionally ready for another doggie in our lives. However, BREAKING NEWS, I think we've made a big Christmas decision. E. just might be getting a kitten for Christmas! Now, I'm a notorious cat hater (I think they're snobs), but she wants a dog or cat so desperately. So, a cat seems an easier commitment for us at this time. She's going to go crazy on Christmas morning. I can't wait.
When we do adopt, I'm sure it will be from a place like the South Lake Animal League. Just check out how cute some of these faces are!
As for the race, well, I don't know how those 10 milers (and 5Kers too) handled those hills. They were intense! This is within a mile or so of the famous Worse Bike Ride Ever. But people KILLED the race today. The winner of the 10 miler did it in under an hour and he was 16 years old! We also saw a girl that couldn't have been older than 9 and a guy that was at least 79. Very inspiring on both ends of the age spectrum.
But clearly the most memorable runner of the day was furry.
Have you ever dressed up in a costume for a race? And what's your favorite distance? And finally, are we crazy for considering adopting a cat?!?