Earlier this week, our family went to a media screening of Winnie the Pooh.
I've never been a super big Pooh fan, so is it wrong that I seriously considered sending E. and DadJovi into the screening while I caught Horrible Bosses instead? But look how cute these guys are!
But I realized it was probably better for us to spend some quality family together after DadJovi's jailbreak weekend trip, so the three of us headed into the theater.
And I'm so glad we did.
The movie is adorable and 1,000 percent better than I thought it was going to be. I forgot how sweet all the characters are. It's so simple, so precious and surprisingly funny!
E's favorite part involved Pooh trying to get Piglet out of a beehive.
She was laughing hysterically by the end of the scene. And four days later, she still brings it up every couple hours and starts laughing when she describes it again.
And there was even a scene for her word geek mother. There's a hilarious sequence involving homophones that E. sort of got but that I LOVED. I also loved all the descriptions of the Backson (you'll understand when you see it). I'm pretty certain it's a metaphor for kids themselves because all the "horrible things" they blame on the Backson sound a lot like a normal day in our house.
Neither DadJovi nor I really recall seeing earlier movies, but from everything I've read, this sticks pretty true to the original book and film. And I agree with the reviewers who praise the movie for its simplicity and heart — something that's not always a part of the Aren't We Cool animated flicks of recent years with celebrity voices and smart alecky kids.
After sniffling through all the trailers using the Keane song (which was a genius move by someone at Disney. That song is PERFECT), I fully expected to get choked up during this movie. But that never happened. That's not to say it wasn't heartfelt but it just never got overly poignant, which is a very good thing. I'm ashamed to admit how many times I've cried through the end of Toy Story 3. Make the tears stop!
Speaking of smart promos, I love Disney's sense of humor about opening against the final Harry Potter, destined to be one of the most successful movies of all time (I know I'm going this weekend!). How cute is this trailer?
E. is an old movie-going pro, but I know a lot of people hesitate to take younger ones to the theaters. This would be the PERFECT first movie — it's just over an hour long. Now, having said that, I think I might have been a little miffed to pay full price for such a short movie. But I was given free passes to see the movie by Disney, so no complaints from me!
And you don't want to be late. There was one thing that brought a few tears to my eyes — The Ballad of Nessie, an adorable short that precedes Pooh.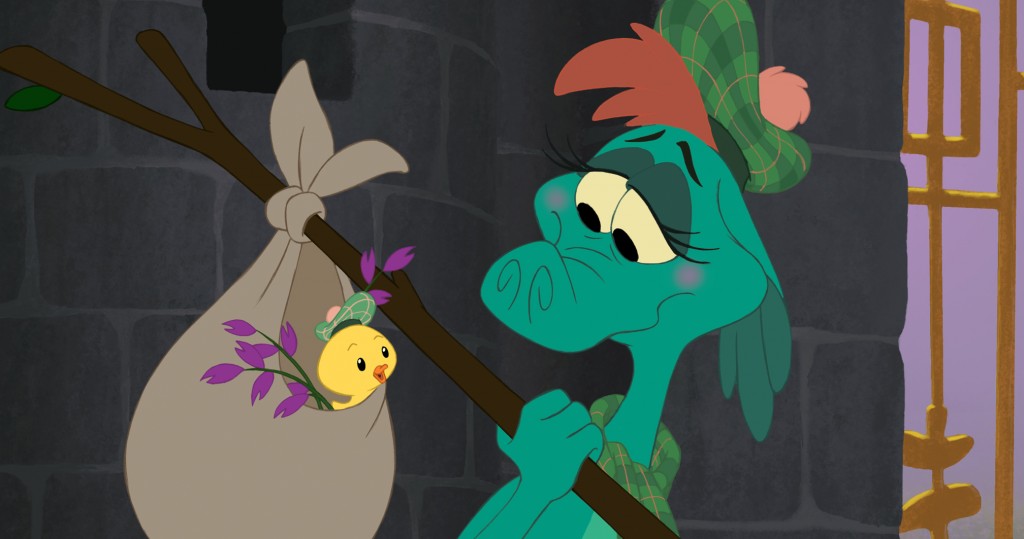 It is so sweet.
And speaking of sweet, I'm now borderline obsessed with the Zooey Deschanel songs in the movie. Her voice is PERFECT for this movie — childlike without sounding like an act.
So if you're looking for a way to beat the heat and Pottermania this weekend, check out Pooh and friends. I promise you'll leave with a smile in your step and perhaps, like me, a rumble in your tummy. All that gurgling from Pooh's tummy made me hungry too!
Disclosure: Disney provided me with three free passes to watch the movie at a media screening before the film's release. I was not compensated in any other way, and, like the saying goes, all opinions are mine and mine alone.