This weekend has been circled on the Jovi family calendar for a long time. It's finally here:
Way before dawn tomorrow, DadJovi will be out the door for the Walt Disney World Marathon. Somewhere around mile 18, E. and I hope to catch up with him and then celebrate at the finish.
But, first things first. Today, another runner was ready for the starting blocks.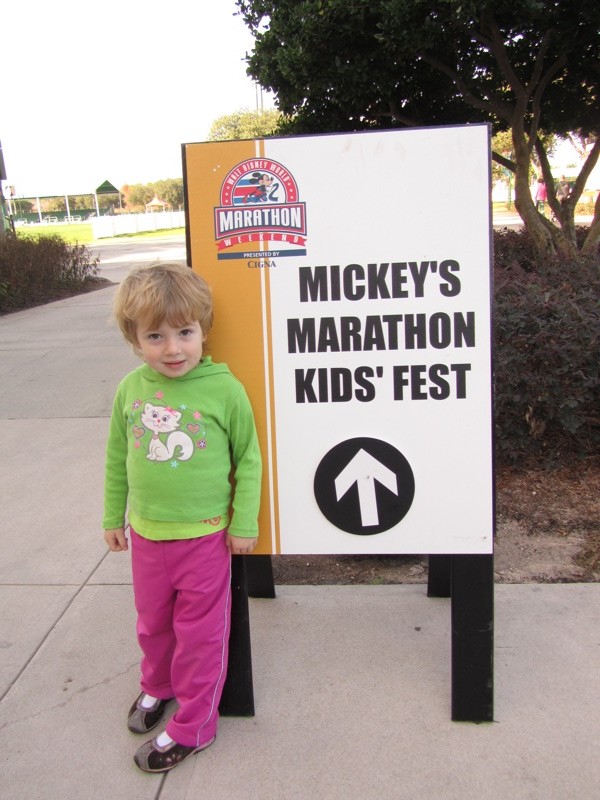 We arrived at the ESPN Wide World of Sports early, which gave us a chance to check out the food expo (line too long), the dance party and some tall guys (I mean, c'mon, how great are stiltwalkers busting MJ moves?).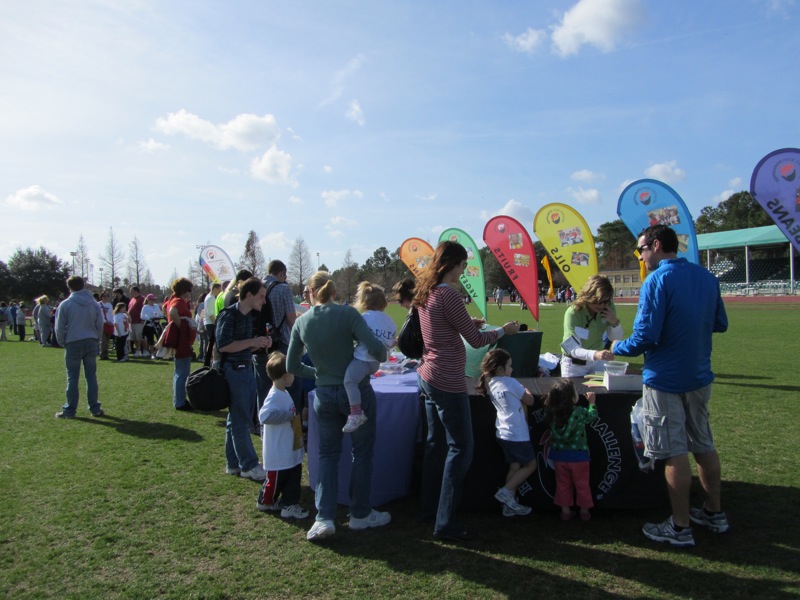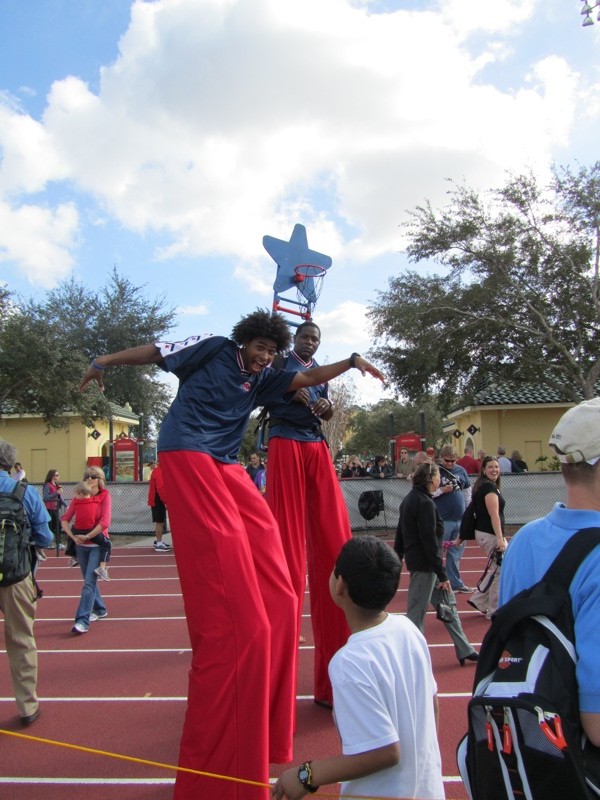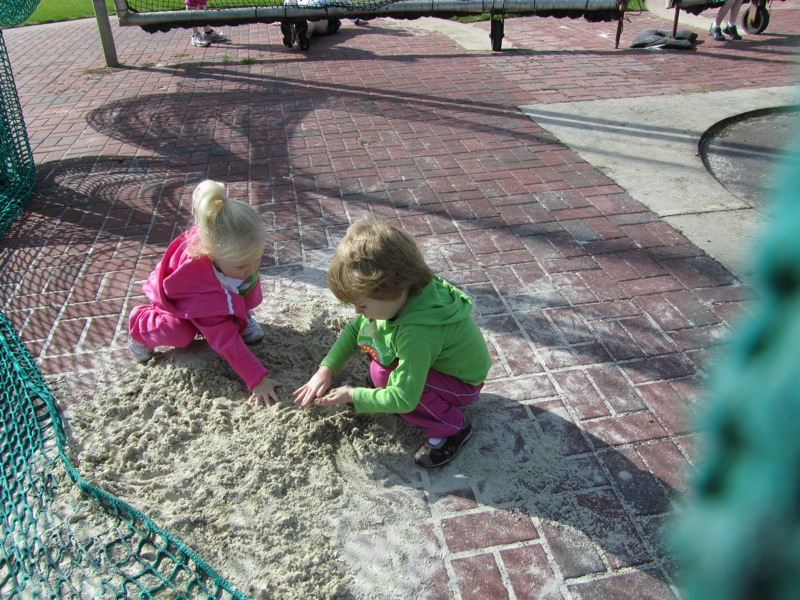 For those of you without kids, here's a little nugget of kid trivia: put even the smallest amount of sand anywhere and kids are attracted to it like Pauly D to hair products. It's a magnet. Throughout the morning, there was anywhere from 2 to 12 kids at all times battling for their own little section of sand.
They also had a wall for all the kiddos to sign.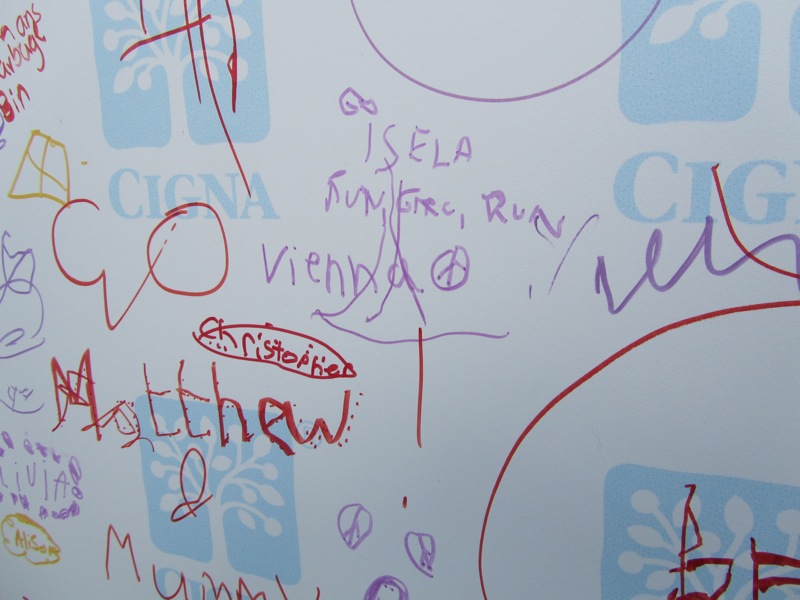 See those three vertical purple lines sort of lined with a horizontal line? E has learned to make Es! Usually she makes them in their proper upright position, but I think the writing on the wall concept confused her some. And don't tell poor Vienna that E vandalized her name. Oops!
It was time to get serious. We went to check out what was in store for our budding track star.
No sweat. Our little FloJo in training was ready to get this show on the road.
At last, it was time for the runners to line up. Um, yeah, you could say it was a crowded field.
Poor DadJovi. He's a crowd-a-phob, but he bravely volunteered to wait with E at the start while I made my way toward the finish line. The things we do for kids.
At last, it was time for the Third Wave. Look at the fire in those eyes:
On your mark, get set, GO!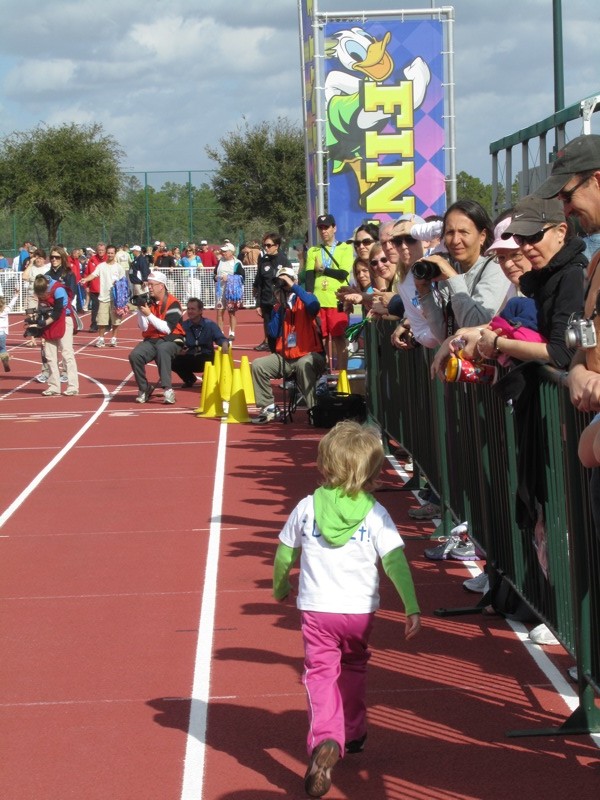 She certainly had her eye on the finish line. She was NOT getting out of that outside lane. I kept yelling at her to move to the center and the photographers were trying to wave her over. Nope. She was going through them. But then when she realized there were cones straight ahead, she came to a complete stop — about 3 feet before the finish line — and asked me how she was supposed to finish. So we held hands and walked across the finish line together, heading straight for the carrot at the end — her medal. It was love at first sight.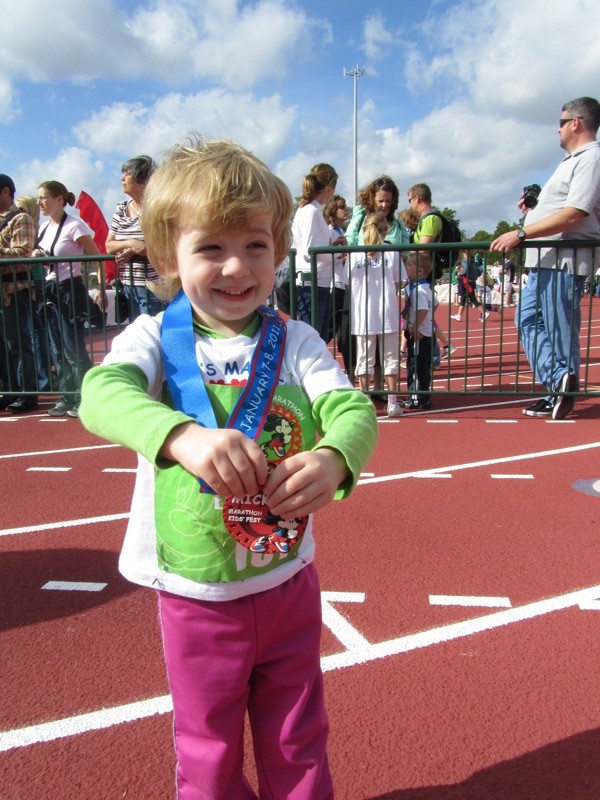 Then it was time for her post-race photo ops. It's so hard being a star: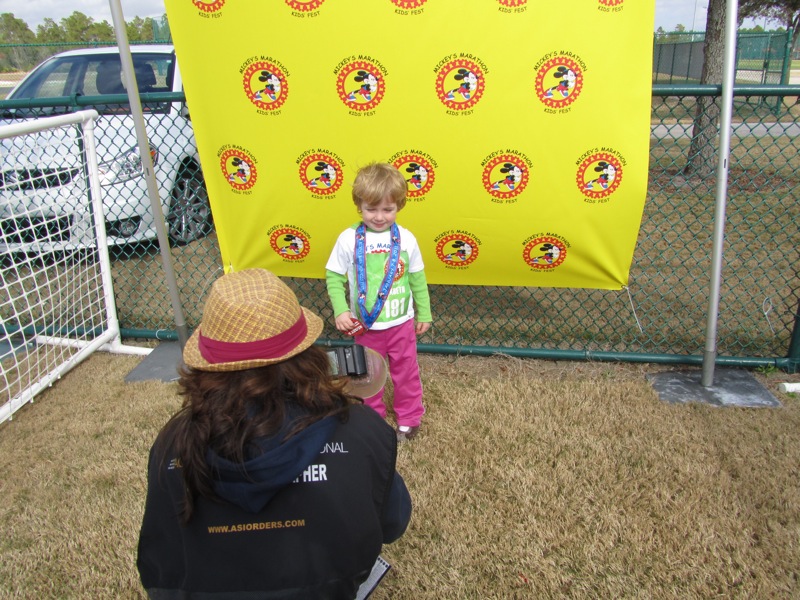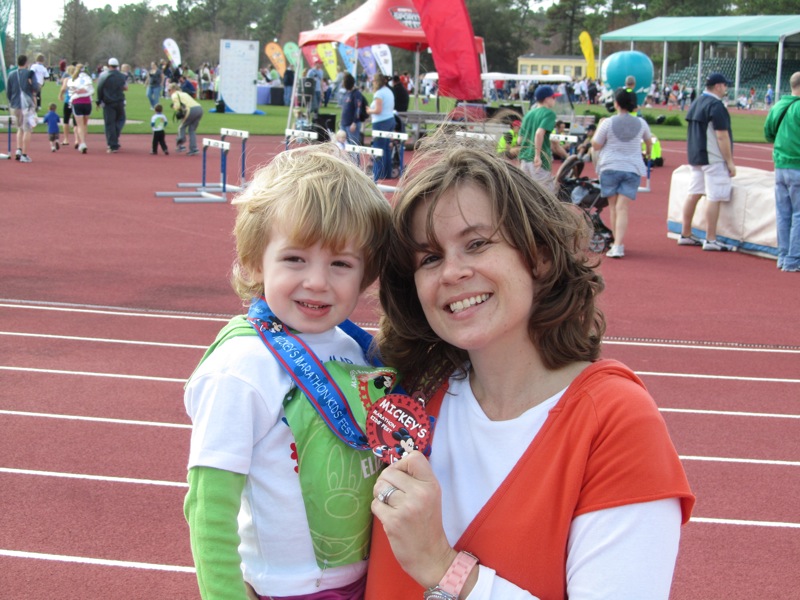 Then she had more pressing concerns. Her first words after the race? "Mommy, I'm hungry." Thankfully, the nice folks at Cascadian Farms had a sample ready for her to nosh on:
The bar must have re-energized her. Even after her strenuous 100m dash, she still had enough juice in the legs to chase Daddy around the grass on our way out.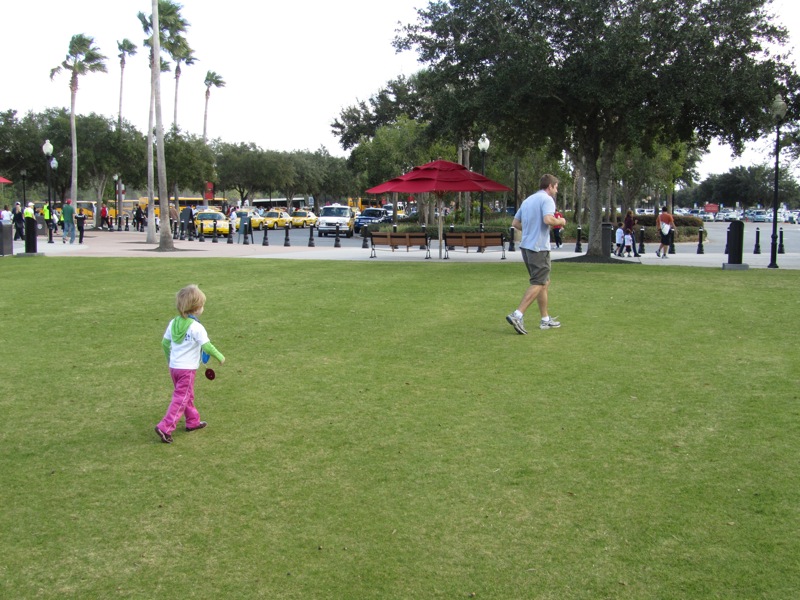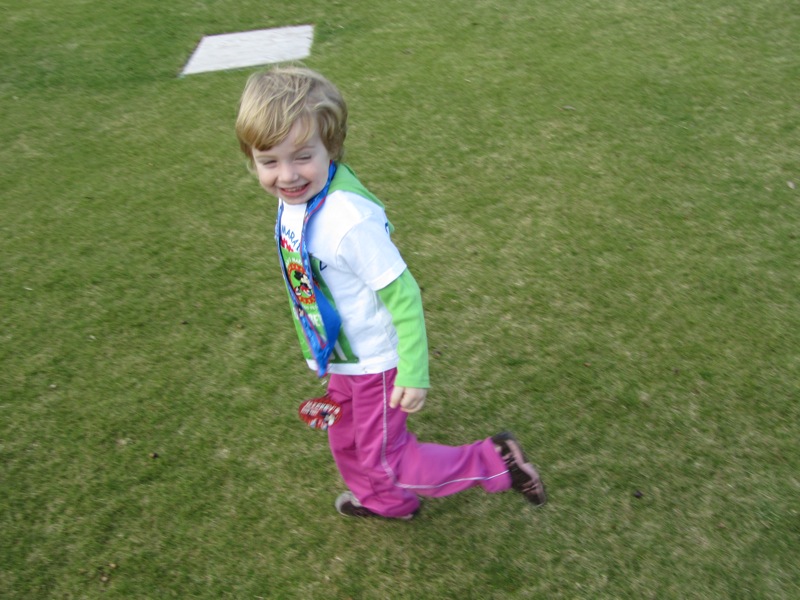 I think we should all learn to run like a kid again. How fun does that look?