One of our favorite family traditions is to head out to Disney's Hollywood Studios for the Osborne Family Spectacle of Dancing Lights. I'm sure we went pre-kid, but of course we never took any pictures. But for the past three years, the camera has been handy to capture precious memories like this:
The first two years, E. wasn't quite mesmerized by the millions of shiny lights, synchronized to Christmas music. She was briefly entertained, but she never quite caught the sheer joy of the event. This year, that all changed. As soon as we rounded the corner to the Streets of America, her first words were, "That's awesome. Oh wow, Mommy and Daddy. Look!" And look we did: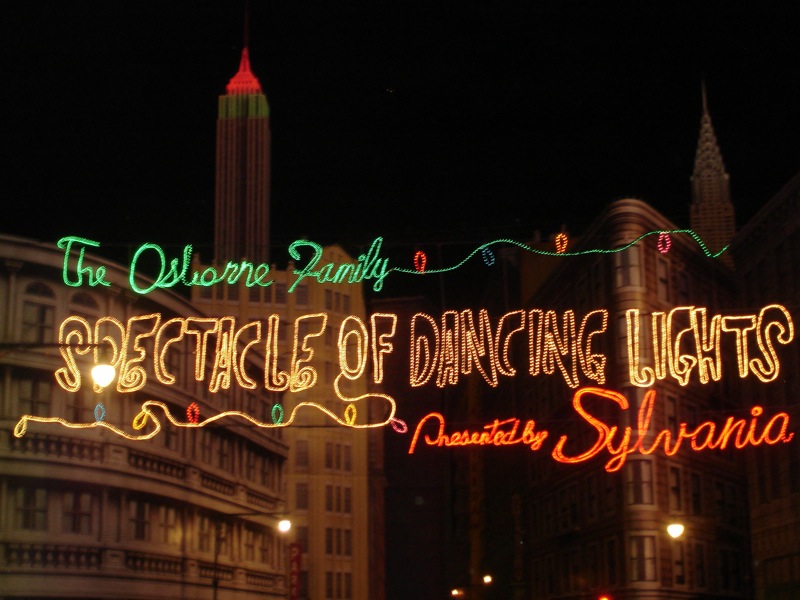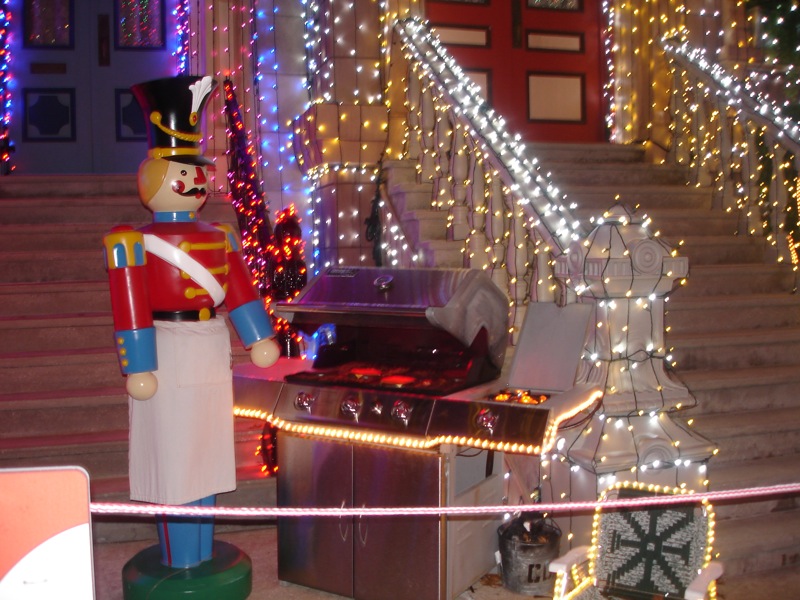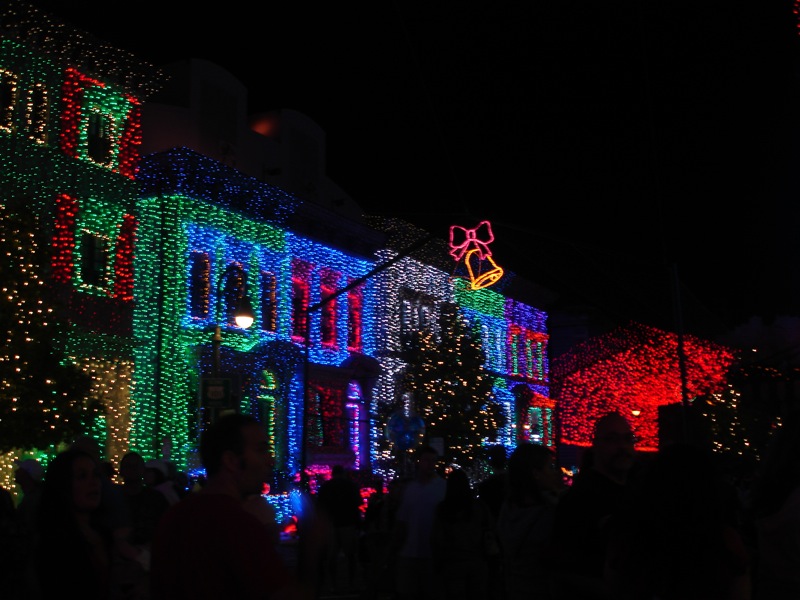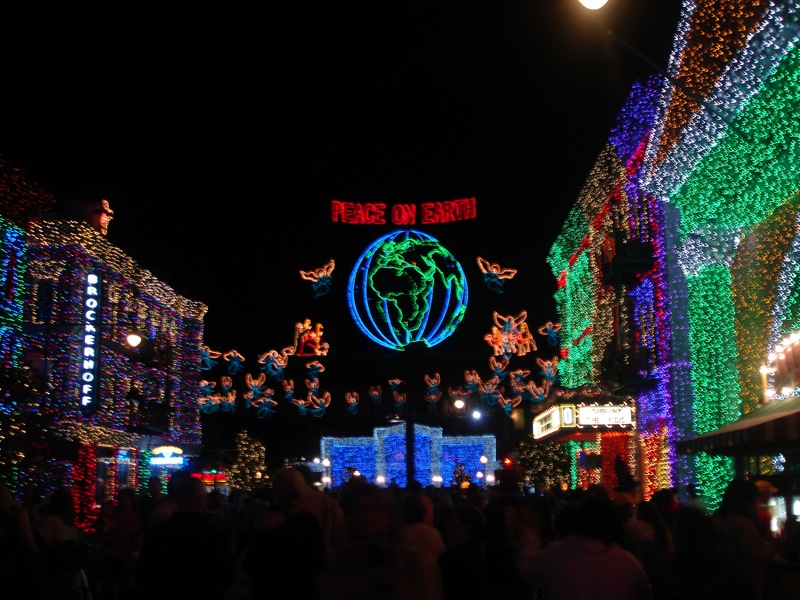 … and we spotted hidden Mickeys (there are dozens of them throughout the display):
… and hideouts for outrageous pop stars:
… and we frolicked in the "snow." Hey, we live in Florida. This, thankfully, is as close as we get to having snow in our backyard: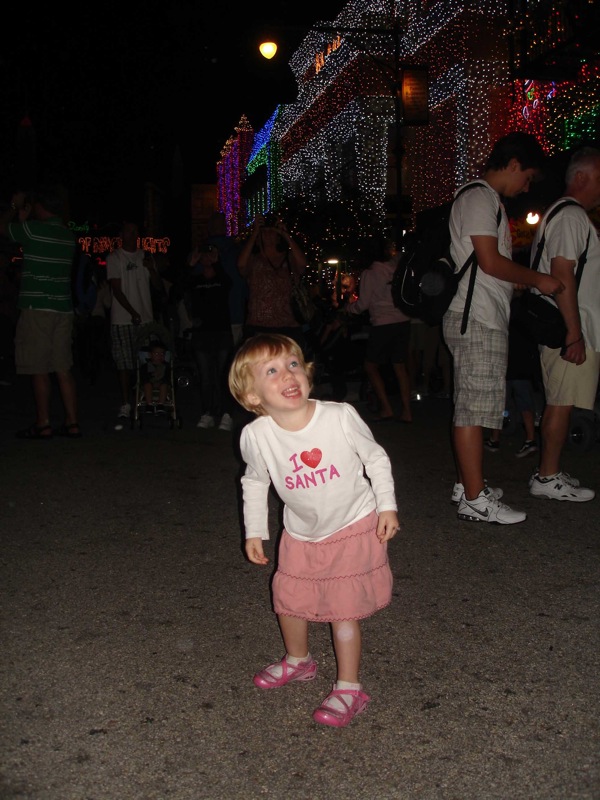 … and, last but not least, we posed for the friendly Disney Photo Pass photographers time after time in an attempt to get our family holiday card picture: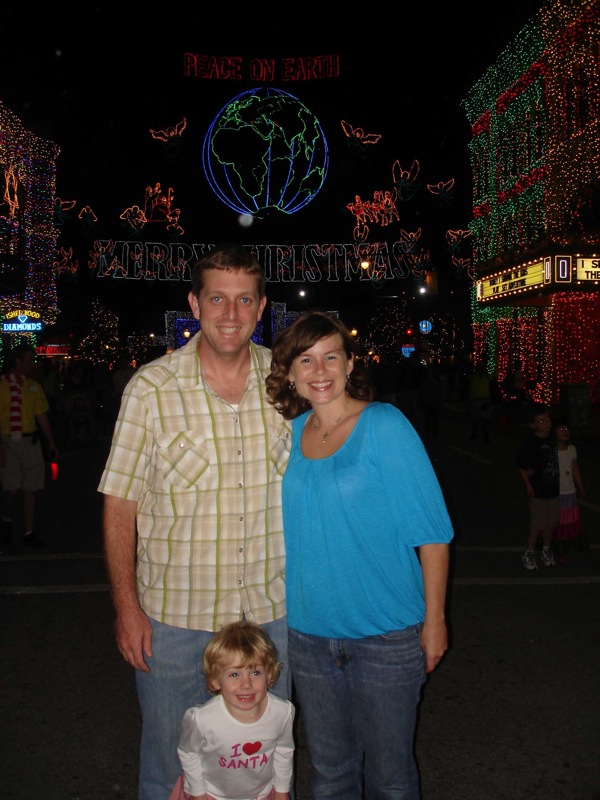 I'll spare you all the awful less-than-perfect shots.
The Osborne lights always signal the beginning of the holiday season for us. We have seasonal Disney passes, which means we're quickly approaching our blackout period. But I think that's a blessing in a way. It forces us to get out there early, before the crowds are too unbearable. This year, we went the weekend before Thanksgiving and it felt like we had the whole street to ourselves. We spent a good hour just exploring all the lights, waiting for the synchronizations and of course, trying to catch "snow" in our mouths.
I know my pictures don't do it justice but it really is a, well, magical event. I just find myself smiling the entire time we're there (and of course, singing along to the music!).
There's been one downside, though — E. is certainly underwhelmed with our two pathetic strands of lights on our own house. Everyone's a critic.